Film Session: Austin Peay
In Indiana's win over Austin Peay on Thursday night, Josh Newkirk posted a double-double with 11 points and 11 assists.
While a healthy amount of Newkirk's assists simply came from swinging the ball around Austin Peay's zone and hot shooters like James Blackmon Jr. and Robert Johnson dropping in 3-pointers over the defense, Newkirk also played in control and struck the right balance between shooting and passing.
We'll take a look at five plays involving Newkirk in the latest edition of Film Session:
Thomas Bryant gets the rebound, passes to Newkirk and the Hoosiers are out on the secondary break: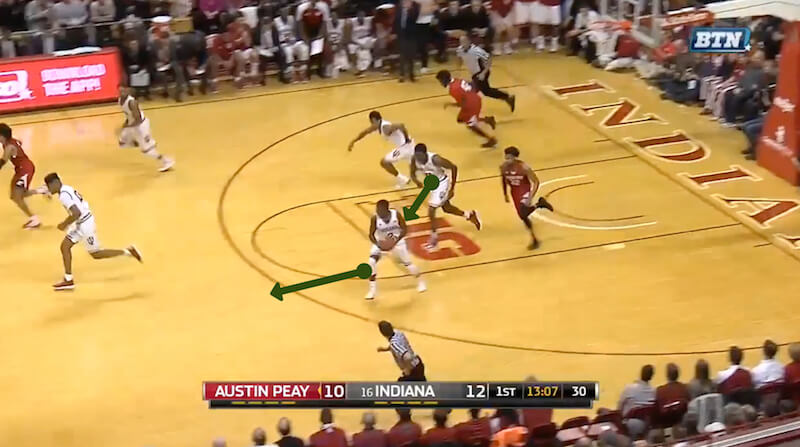 Newkirk has a defender squared in front of him and there are a couple more on the other side of the lane. James Blackmon Jr. is a possible option on the right wing for a 3-pointer. Bryant has hustled down the court and is coming down the middle: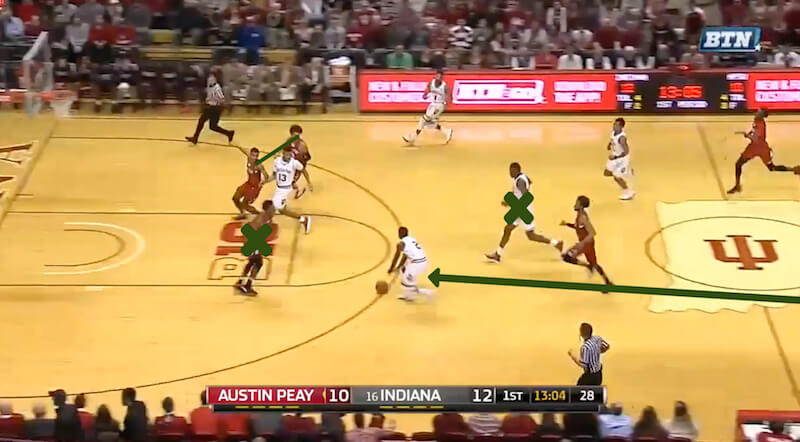 Newkirk dribbles in to attract the defense a bit more and then shovels to Bryant: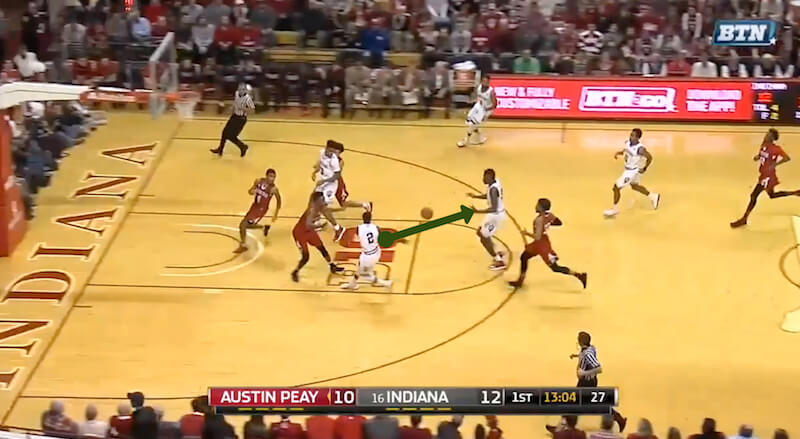 Bryant rises and slams it home with authority: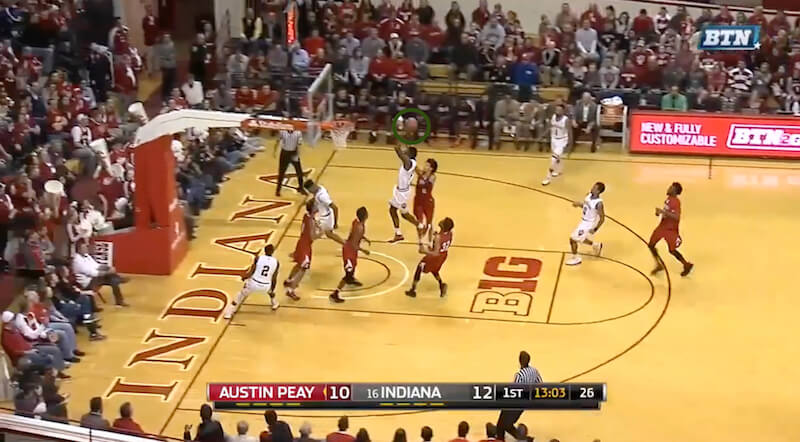 Nice work by Newkirk here not forcing the issue to the basket himself. He made the simple pass to Bryant and no Governor was going to challenge this dunk.
Video:
Filed to: Austin Peay Governors, Josh Newkirk