Film Session: Delaware State
Robert Johnson had one of his better games of the season against Delaware State on Monday evening. Johnson had 16 points, seven rebounds and six assists.
We'll take a look at four plays involving the junior in the latest edition of Film Session:
On the first possession of the game, Josh Newkirk enters the ball to Thomas Bryant near the right high post: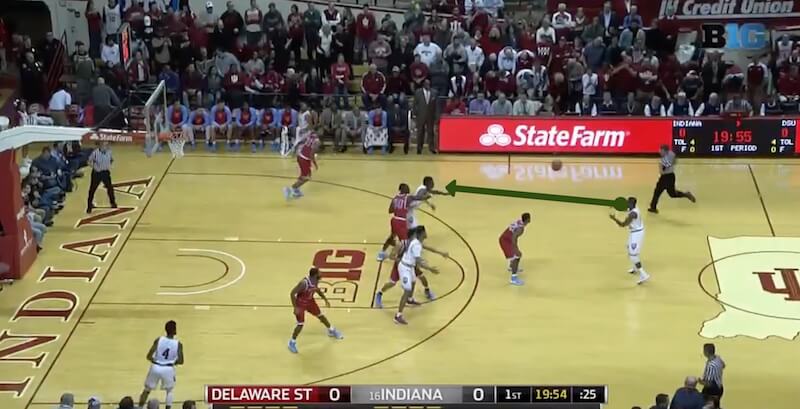 As Bryant comes across with the ball, Johnson starts cutting out of the corner. Juwan Morgan looks to set a screen for him: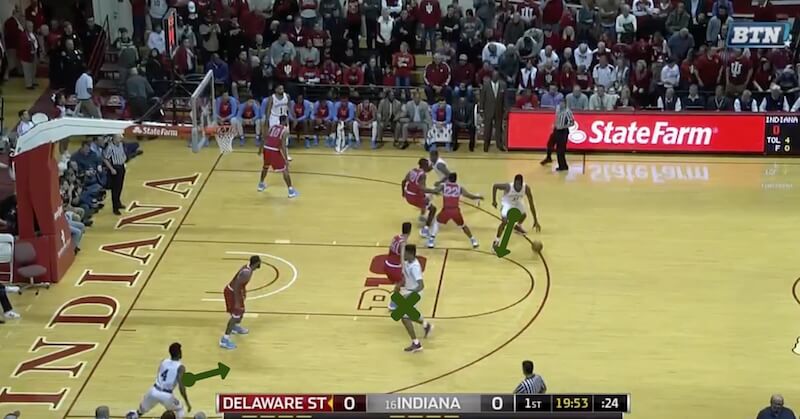 Bryant makes the pass as Morgan sets the screen: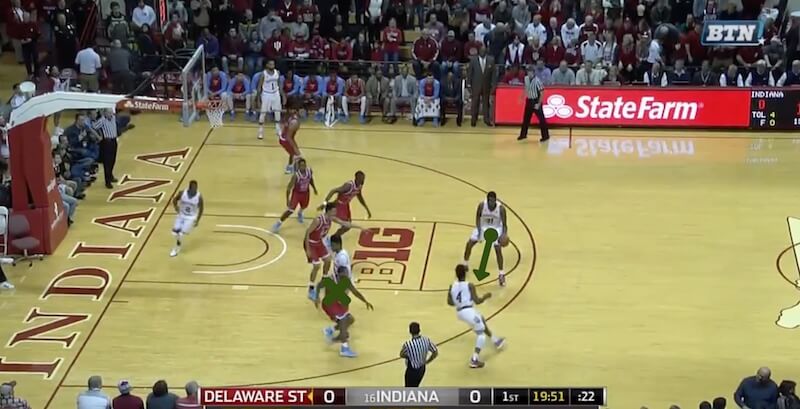 The Hoosiers run a staggered screen set here with Bryant setting another for Johnson. It frees him and he has space to the rim: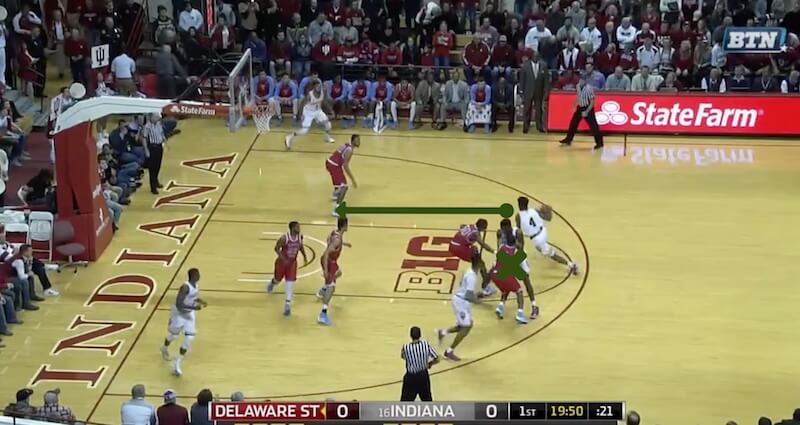 He takes it and scores: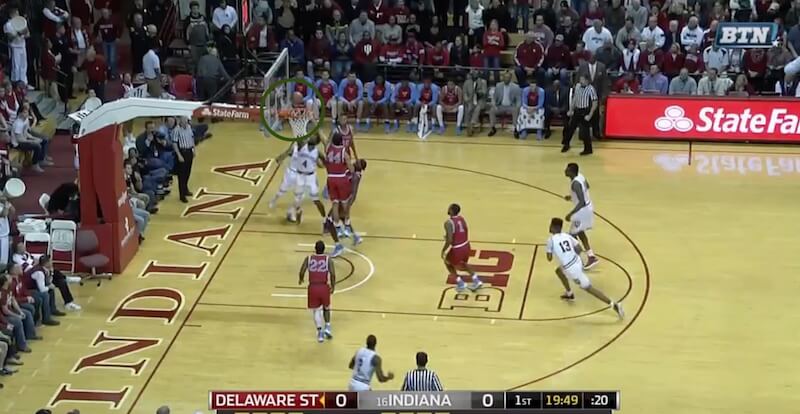 Nice little set here from Indiana to start the game. The way the Hoosiers were spaced in the first image gives some evidence that this same action could have been run in reverse with Morgan getting the initial pass and James Blackmon Jr. getting the staggered screens instead.
Video:
Filed to: Delaware State Hornets, Robert Johnson