Hoosiers use dead week to rest, focus on improvement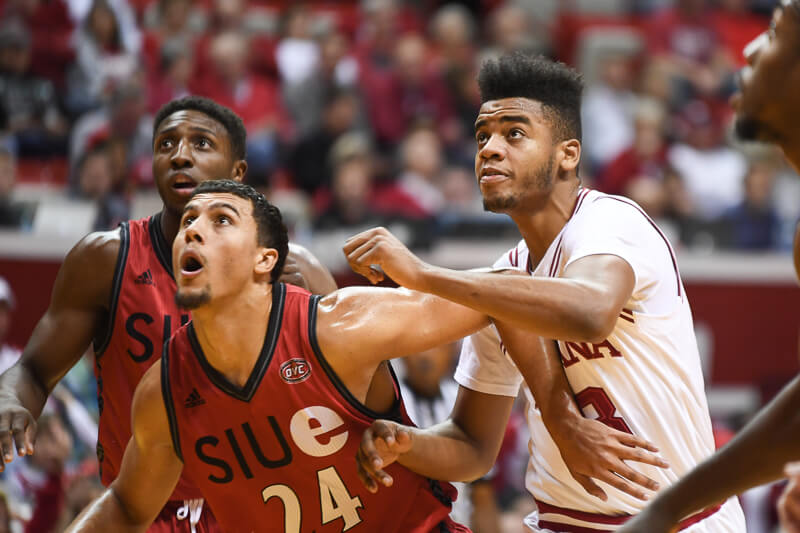 For the first time this season, Indiana went an entire Monday to Friday without a game. The time off from game action was needed after a stretch of four games in eight days, allowing players to study for final exams, rest and prepare for the challenges ahead.
"We've tried to focus really hard this week on development, improvement, refinement, some reminders," coach Tom Crean said Friday.
Crean gave the team both Monday and Wednesday off from practice. Crean called Tuesday's practice 'good' and said Thursday featured a lot of scrimmaging and was 'very energetic and not overly long.' The team spent much of Friday in the film room, where Crean gave each player a specific area of focus to improve on the court.
"In some cases, it's development, in some cases, it's just reminders," Crean said. "Seeing it on film and at the same time getting out into practice and having accountability for it. There's a lot of energy to be gained from even your best players realizing they need to get better. We try to focus on that every day, but when you've got four games in eight days, it's very hard to get better at that."
One player Crean singled out his praise for was sophomore Juwan Morgan. The last several weeks have been perhaps the best of Morgan's Hoosier career.
Morgan followed up a stellar night against North Carolina with consecutive games where he lit up the stat sheet, putting up double-digit scoring totals while dishing dimes, swatting shots, and grabbing offensive boards.
Crean, however, said Morgan's contributions go far beyond the box score.
"(Morgan's teammates) are not only dependent on his abilities and his personality, they've become dependent on his execution and they feel comfortable with him out there," Crean said. "He's going to make plays, get big rebounds, be a part of big stops. He moves the ball well. That just brings a comfort level to guys that makes it even easier for me to say what needs to be said when it needs to be said."
Letting leaders develop
Crean has taken time in the majority of media availabilities to talk about the need for leadership, and Thursday was no different. Over the last few games, Crean says he has been letting different players address the team during timeouts.
"It's something that's just a spontaneous thing. As a coach you just try and find those moments where they can impact a team. It's not like you can come in with a plan of how you can make a player a better leader. You've gotta react to what the moment is. At times it's great to be proactive with it, but it's more the reaction and the feel of it."
Davis blossoming
After a relatively quiet start to his freshman season, De'Ron Davis' has quickly become a crucial part of Indiana's rotation. Over his last three games, Davis is shooting 63 percent from the floor and is averaging three offensive boards and 1.7 blocks per contest.
Fellow big man Thomas Bryant said he's been impressed with Davis' recent play, and loves his footwork and tenacity in the post.
"He's a big body down there so he knows how to move and use his ankles to the best of his abilities down there (in the post)," Bryant said. "He doesn't just give up on anything. If he doesn't get it the first time, he'll go back and post up a second and third time and go in there and get the rebound as well."
Bryant also discussed the time he's spent alongside Davis in the front court, saying it's allowed the duo to showcase their passing abilities when defenses hone in on the post, giving the guards space to roam and attack.
Anunoby update
Crean didn't provide much in the way of an update when it came to the status of OG Anunoby, who has not played since suffering a high ankle sprain in the victory over UNC on Nov. 30.
"He's definitely improving," Crean said. "It's still too early to tell for us when he'll be back. He just continues to rehabilitate. Does a little bit more at times. It's still truly a day-to-day type deal."
Crean did go on to say that while Anunoby is not involved in scrimmages or other strenuous activities, he hasn't become any less engaged.
"It's not like he's in another room while we're practicing," Crean said. "We have a daily plan for him and he's a part of the team whether he's involved in the action or not."
Filed to: Deron Davis, Juwan Morgan, O.G. Anunoby, Thomas Bryant