Film Session: Liberty
Against Liberty on Saturday night, Indiana built a 26-point halftime lead on the strength of an active, alert defense.
The Flames scored just .47 points per possession in the first half as Indiana shined as a unit forcing lower percentage attempts from the perimeter. Individually against an undersized team, they blocked shots, racked up deflections and stole passes with their length and athleticism.
We'll take at their defensive prowess in the latest edition of Film Session:
Up just 12 at this point, OG Anunoby comes off his man to help Robert Johnson and pokes the ball loose: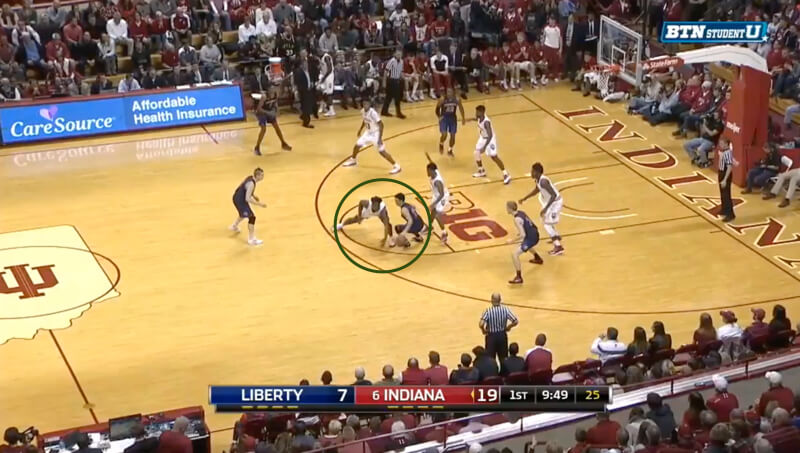 Later in the possession, Anunoby and Johnson sync up again. This time they switch on a left wing ball screen: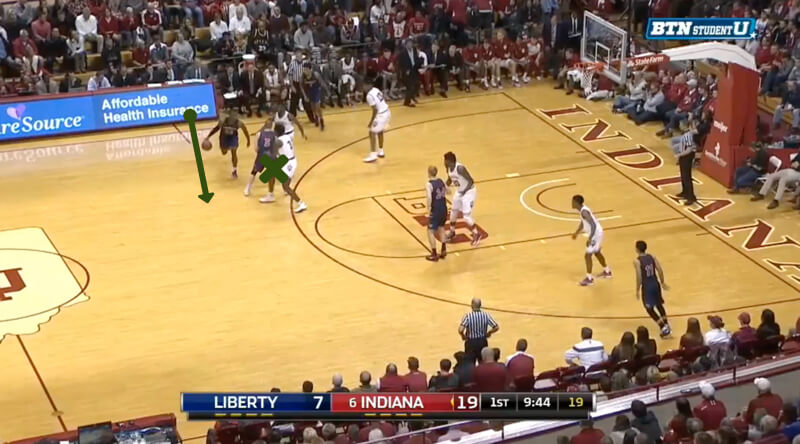 Anunoby sticks with John Dawson on the switch and closes off the drive: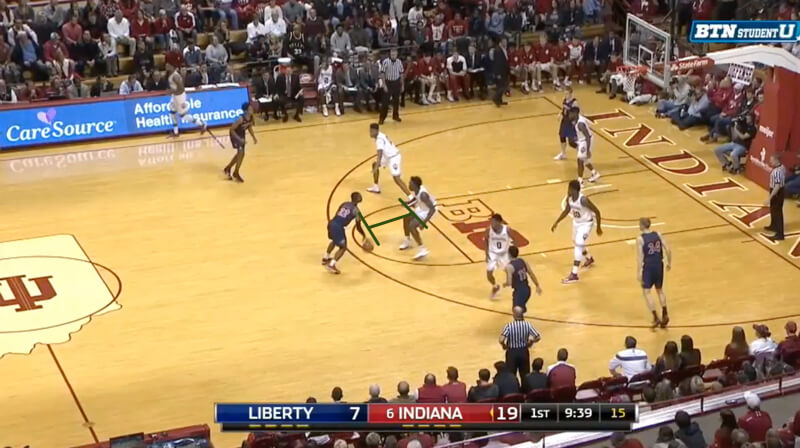 Dawson passes to the right wing: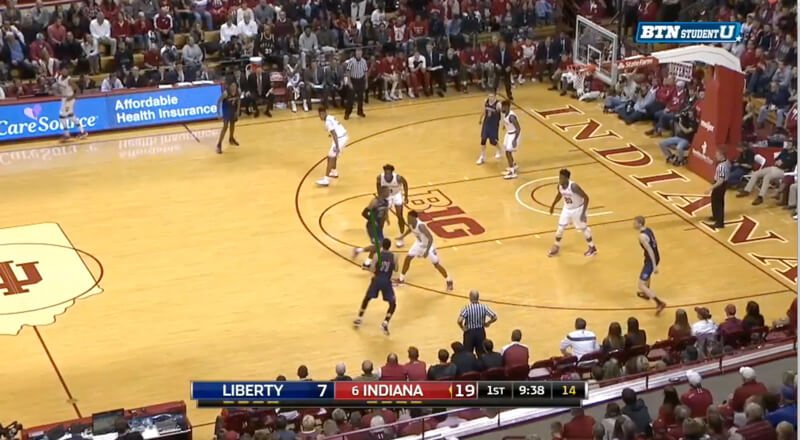 Georgie Pacheco-Ortiz gets into the lane on Curtis Jones as Anunoby lurks: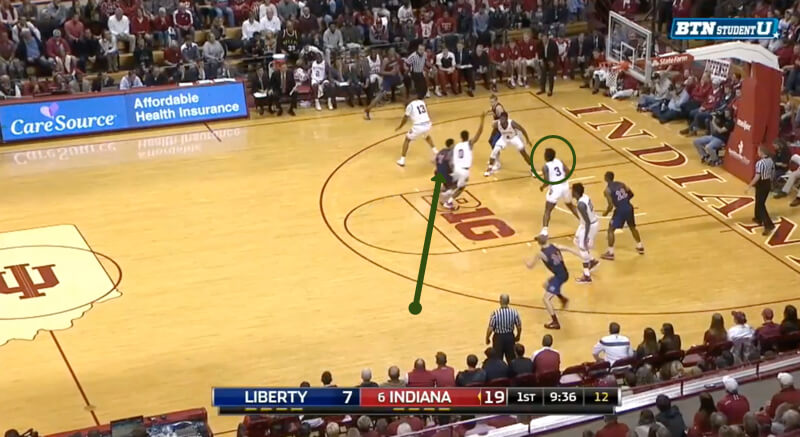 Anunoby times up the paint attempt perfectly and swats the ball into the stands: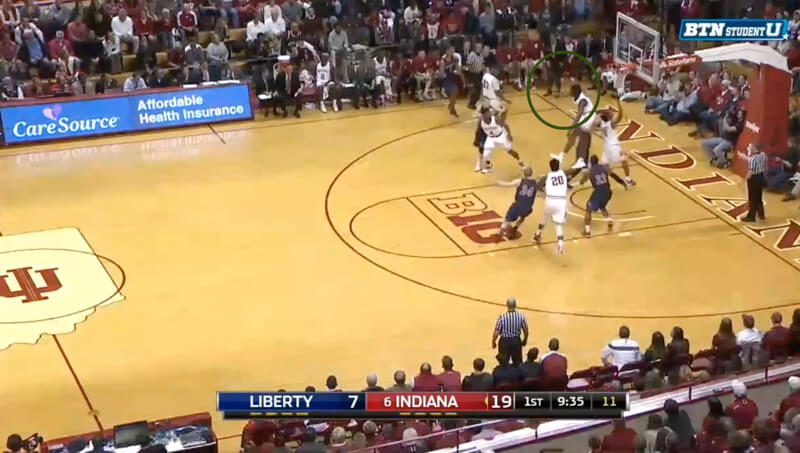 High-level possession from Anunoby here. These types of sequences prove he's a special defensive talent.
Video:
Filed to: Liberty Flames