Injuries remain a concern as Indiana preps for 2016-2017 season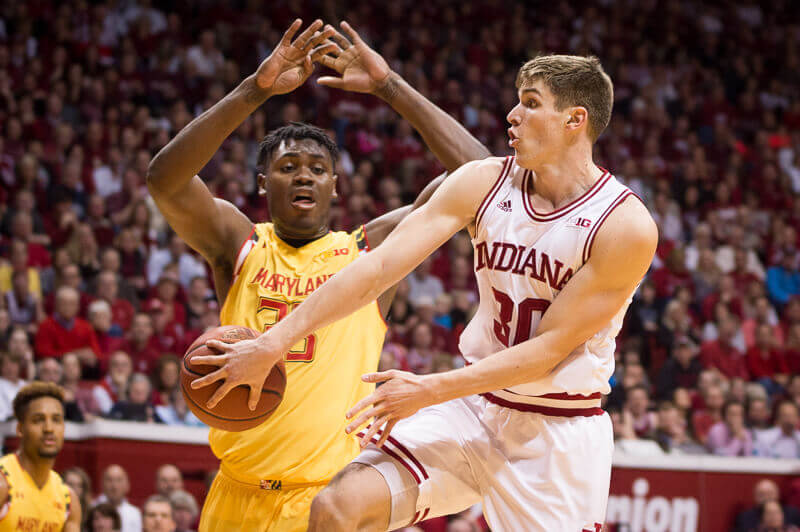 WASHINGTON – Indiana is expected to begin the 2016-2017 season as one of the top 25 teams in the country, but it may be some time before this team's potential is realized.
As the Hoosiers prepare for the season opener on Nov. 11 against Kansas in Hawaii, several players who are expected to be in the rotation continue to recover from injuries.
"I love our team's spirit. I love their energy," Indiana coach Tom Crean said on Thursday. "We're nowhere near healthy enough, which means we're not even close to having a real understanding of where we can be as a team, but it's a great team to be with every day."
While Indiana does have expected starters James Blackmon Jr. and Robert Johnson cleared for all basketball activities, Crean mentioned four other players when asked to provide updates on the health of his team at the Marriott Wardman Park for Big Ten media day.
The most substantial injury is Collin Hartman's left knee, which is expected to keep him out indefinitely. Crean said Hartman has been involved in stationary shooting to keep him active in practice.
Three other frontcourt players are also dealing with setbacks.
Junior college forward Freddie McSwain had knee surgery earlier in the fall and has been doing some shooting, according to Crean.
"Freddie, it's hard to tell," Crean explained. "He's moving better. But before he's full speed, I wouldn't see that before the first game. Hopefully we get to play him before for the first game. But being able to be in the full speed mode, it's going to be some time in November I think."
The short term prognosis is more positive for sophomore forward Juwan Morgan, who battled nagging shoulder injuries last season that required offseason surgery.
Morgan has been cleared to do everything but play live with contact, but that should change in a couple of weeks.
"I don't have an exact date on that," Crean said. "But it will be soon."
Freshman De'Ron Davis, who didn't arrive on campus until late August, is still not 100 percent. Crean said the Colorado Mr. Basketball suffered a minor Achilles injury early on, but is "getting healthier."
Add it all up and it's not hard to see why the Indiana team that will take the floor in less than a month in the Armed Forces Classic will be very much a work in progress.
"We're trying to run our own race," Crean said. "And I think that's the most important thing that these guys can understand is that you don't pick up from where you left off, you build on where you were at. It's constantly a new challenge every day to get that understood, but we're definitely working at it."
Filed to: 2016 Big Ten media day, Collin Hartman, Deron Davis, Freddie McSwain, Juwan Morgan