An early look at the 2016-2017 backcourt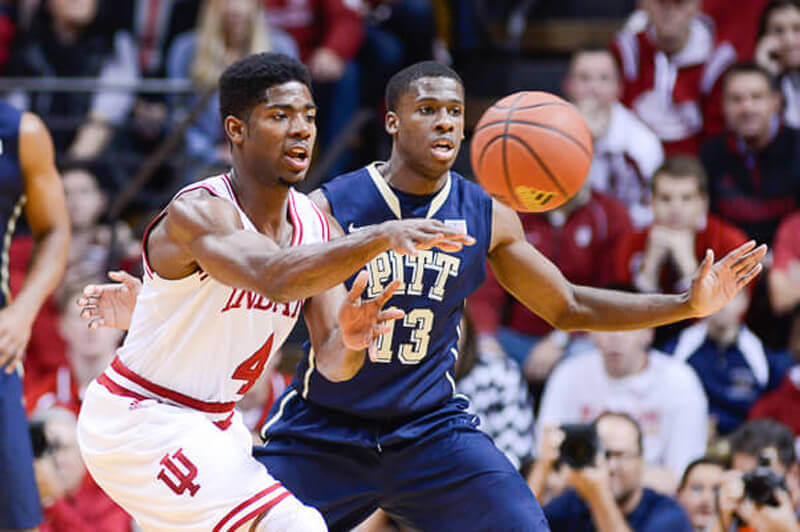 With the official start of practice now just a week away, the 2016-2017 season is growing closer. We'll have comprehensive player-by-player previews next month, but here's an early look at some of the storylines to keep an eye on with this season's backcourt:
(Previously: An early look at the 2016-2017 frontcourt)
· Who's the primary ball handler? It's one of the biggest questions with this Indiana team entering the season and at this point, there's no clear answer. The graduation of Yogi Ferrell leaves a significant void in the Hoosier backcourt, but the coaching staff has a solid list of options who could take over the role.
One thing to consider is that Indiana may take a "by committee" approach, particularly early in the season. Tom Crean's offense has proven that it can be initiated in a variety of ways, so don't be surprised if Josh Newkirk, Robert Johnson and James Blackmon Jr. split up some of that responsibility.
In terms of point guard experience, Newkirk has the most. He spent two seasons at Pittsburgh before transferring to Indiana. Although he sat out last season, Newkirk has been cleared since early this year (following microfracture surgery) and should be an immediate factor in the rotation.
· Can Blackmon Jr. bounce back from major surgery? He's less than nine months removed from surgery to repair a partially torn ACL, but Blackmon Jr. has been cleared for all basketball activities by the medical staff.
A target for criticism last year because of his defensive struggles, Blackmon Jr. was in the midst of a very good offensive season when he went down with an injury on Dec. 28. His effective field goal percentage (60.2) was elite and the Marion product was also making better than 45 percent from behind the 3-point line.
As a junior, look for Blackmon Jr. to emerge as Indiana's primary scoring option in the backcourt. In his first two seasons, that was a role he split with Ferrell, but now Blackmon Jr. is Indiana's best option to create his own shot on the roster. While he could have some rust early from the court time missed last season, look for the junior to make a major impact in his third season.
· The new guys: Indiana welcomes a pair of freshmen – Devonte Green and Curtis Jones – who look capable of contributing right away.
Jones can play both guard positions, while Green's high school coach told Inside the Hall over the summer that he's more of a shooter and scorer than a point guard. Jones arrives with a top 100 national ranking and is the third player from the Boo Williams AAU program to arrive in Bloomington under Crean.
Green, meanwhile, is the younger brother of former North Carolina guard and current San Antonio Spur Danny Green. After being overlooked in many of the national rankings, the Long Island (N.Y.) native should arrive with a chip on a shoulder and a drive to prove he belongs.
· Defense starts in the backcourt: Indiana's season turned around a year ago when it started to defend and that began on the perimeter.
But with Ferrell gone, who will lead the defense among the guards?
Johnson has shown continued improvement as a defender over his first two seasons and the coaching staff has been complimentary of Newkirk's ability to pressure the ball. Blackmon Jr. has plenty to prove, but if he's going to meet expectations, he clearly has to show he's more committed on that end of the floor.
Ultimately, the fact that the coaching staff has five guards who could see minutes should allow for the bench to be used as a motivator. Indiana's frontcourt will be better equipped this season to account for defensive mistakes on the perimeter. Ball pressure and limiting open looks from behind the 3-point line are going to be crucial to sustaining the defensive progress that was made a season ago.
Filed to: 2016-2017 season preview, Curtis Jones, Devonte Green, James Blackmon Jr., Josh Newkirk, Robert Johnson