Crean talks Freddie McSwain, Devonte Green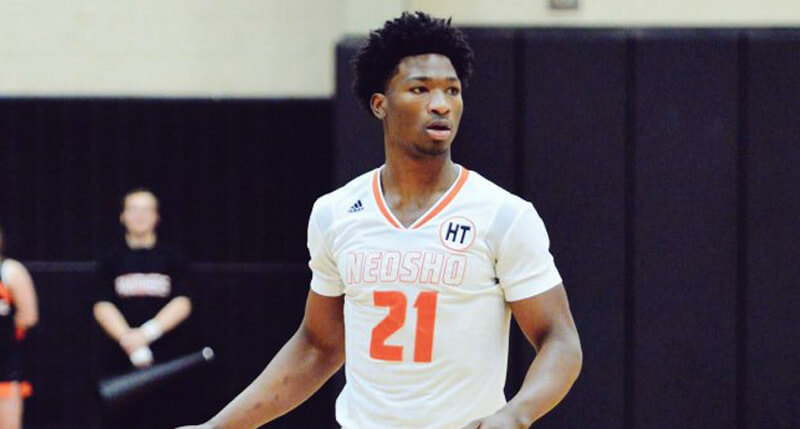 Speaking to the media for the first time since the Sweet Sixteen loss to North Carolina, Indiana coach Tom Crean addressed the program's two spring signees, Freddie McSwain and Devonte Green, on Wednesday night at Huber's Winery.
Here are Crean's complete comments on McSwain and Green, who are both scheduled to arrived in Bloomington later this month:
On Freddie McSwain:
"Freddie, the great thing about signing him is, we're finding even more film. Every time I get more film, I see something that I didn't know. Like I'm watching him in a game yesterday, how quick he was in the post, he's going to be a matchup problem. He is a tremendous athlete. He's got a very humble spirit. He's very hungry. He wanted to be at Indiana, which is a huge thing, once we got involved in the recruiting. I love being around him. I loved getting to know his family.
"I love the story of how he's built himself up. I think he's got a lot of great basketball in front of him because he hasn't played basketball for that long. When you see him athletically, you're going to understand what I mean. When you look at him, it's like looking at an NFL tight end. He's that big and wide, but he's so quick and athletic.
"His first, second and third efforts in jumping are phenomenal. Where he's got to get better is in his skills, and I think he's gotten better because we were able to dive into some early film, and to even more of his most recent film, and you can see the upside. He's very well coached, but it's going to take some time to make sure he really gets the regiment of his jump shot and the ability to handle the ball in pick and roll. But when it comes to moving the ball, being a facilitator, being a teammate, being somebody that can defend, get to the basket, rebound the ball, I think all that stuff is there. I think when you have that level of athleticism, the learning curve is that much easier to work through because he'll pick things up that fast."
On Devonte Green:
"Devonte just kept getting better and better. He's exactly what we want the program to be about, improvement. It's not just improving when you get to Indiana, it's the improvement you make before that. Devonte was one of those people, as we watched, I wanted to like him, I did like him. But I needed to see more, and by the time we offered him a scholarship, I'd seen plenty and I don't think we're even close to seeing how much we're going to see.
"He can defend at a high level. He has a very low center of gravity, so he gets down. He guards you. He can get by you. He's very, very efficient with his passing and with his shooting. His decision making got a lot better. He loves to play, and I think that's one of those things, it's really easy to look at a basketball player and say they love to play. They don't all love to play.
"These three are with us today (Bryant, Newkirk and Morgan), they love to play. They love to be in the gym. These guys that we're talking about, they love to be in the gym. When you've got that, and you've got that kind of upside and that kind of efficiency, I don't think you can help but get better. Both are going to come in and compete along with Curtis (Jones) and De'Ron (Davis) and Grant (Gelon). Everybody brings something different to the table but the thing they all bring is I think they're all going to get a lot better.
"We're always going to be a program that if we're going to have to make a choice between the finished product and the upside, we're going to go upside all the time. I mean look at the improvement Max (Bielfeldt) made at the age of 22. He made tremendous improvement because he worked at it. He got some things worked out with his offensive game and all of a sudden his confidence skyrocketed and he played both ends of the court a high level. That's what we're always recruiting for is that level of upside."
Filed to: Devonte Green, Freddie McSwain