POTB 126: McSwain's impact and Blackmon Jr.'s decision to test NBA waters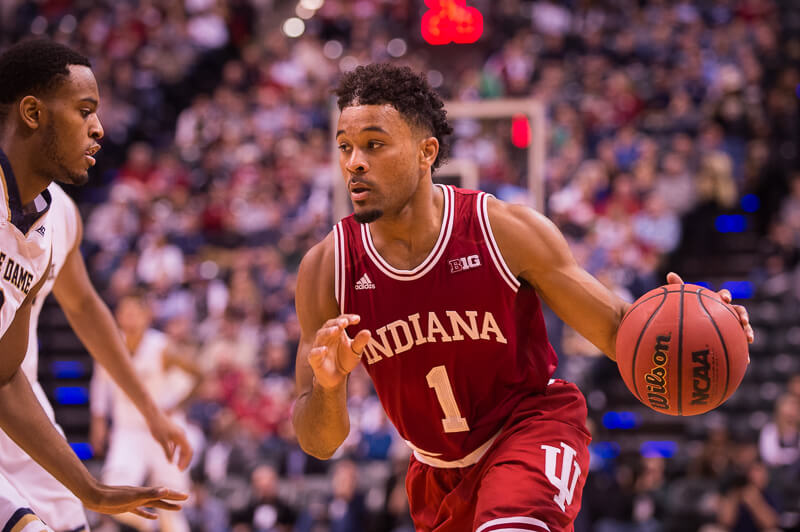 Podcast on the Brink is back for another episode with host Jerod Morris of The Assembly Call. The show is currently available weekly. You can access a full archive of episodes here.
In this edition of the show, Morris and Inside the Hall editor Alex Bozich are joined in the first segment by Neosho County Community College coach Jeremy Coombs to discuss Freddie McSwain. In the second segment, Inside the Hall editor Ryan Corazza joins Morris and Bozich to discuss James Blackmon Jr.'s decision to declare for the NBA draft without hiring an agent.
Among the topics discussed:
· McSwain's skill set and how it can help Indiana
· The path McSwain took to get to junior college
· When McSwain's recruitment took off
· Why Indiana was able to separate from other schools and earn his commitment
· What McSwain is like off the court
· Where he needs to improve to reach his ultimate goal of playing professionally
· The decision of Blackmon Jr. to enter the draft and whether it's a good one
· How Blackmon Jr. will impact next year's team if he returns to school
· Whether Blackmon Jr. is underrated now because of all the criticism his defense took last season
And plenty more. As always, feel free to drop the show a note at [email protected].
Listen in the audio player below, download the episode, subscribe via iTunes or subscribe to the RSS feed.
Filed to: Freddie McSwain, James Blackmon Jr.