Announcement Primer: 2016 JUCO forward Freddie McSwain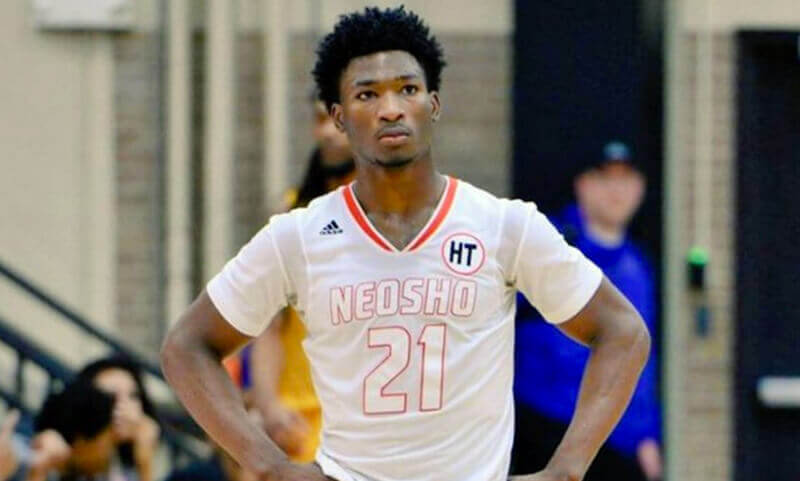 On Sunday, class of 2016 Neosho County Community College (Kan.) forward Freddie McSwain will announce his college decision. The decision is expected to come at approximately 6:30 p.m. EST.
Here's our primer for the announcement with everything you need to know:
The essentials
Forward, 6-6, 215-pounds, Neosho County Community College
247Composite: (NR); ESPN: (NR); Rivals: 3-star (NR); Scout: 3-star (NR)
Official visits: Bradley, Indiana, Kansas State
The primary contenders
After a host of programs began recruiting him this spring looking to add help for the 2016-2017 season, McSwain originally announced a top five of Auburn, Bradley, Illinois State, Indiana and Kansas State on March 30. He then narrowed his list to two schools, Indiana and Kansas State, on April 11 and announced a decision date of April 24.
· The Indiana recruitment: McSwain said he first learned that Indiana was interested around the time of the NJCAA national tournament and Indiana coach Tom Crean watched McSwain work out in late March and offered a scholarship shortly after visiting Neosho County CC. McSwain took his final official visit on April 18-20 in Bloomington.
· The Kansas State recruitment: Kansas State coach Bruce Weber and assistant Chris Lowery also started to recruit McSwain heavily during the NJCAA national tournament in Hutchinson, Kansas, in March. McSwain's father, Freddie McSwain Sr., was a teammate of Lowery's at Southern Illinois. McSwain took an official visit to Manhattan the weekend of April 8-10. Weber also visited McSwain the day he returned from his official visit to Bloomington.
The timing
Spring is a common time for junior college prospects to make their decisions as Division I schools typically ramp up their interest after their seasons end. Two former Hoosiers who are also currently playing at the JUCO level – Emmitt Holt and Devin Davis – recently made spring decisions as well.
Given that the spring signing period is underway, McSwain can sign his National Letter of Intent immediately following his announcement if he chooses.
The fit
· At Indiana: Given his raw athleticism and potential upside, the player development at Indiana is a huge draw for McSwain. He has said that he favors an up-tempo pace and loves to run the floor and Indiana's style of play is more conducive to that than Kansas State's.
· At Kansas State: Kansas State is in rebuilding mode, so the chance for McSwain to play more at Kansas State from day one is probably greater. In a recent interview with Inside the Hall, he said he also believes that he'll be able to use his athleticism and get out in transition if he chooses the Wildcats.
The player on both schools
· On Indiana: "What stands out to me about Indiana is the player development. I worked out with them and saw a lot of things that were new to me, that I hadn't seen before. Coach (Tom) Crean saw a lot of things that I needed to work on in my game and I like that."
· On Kansas State: "What stands out to me about Kansas State is that everybody is together as a family. Everybody has a goal. That's great to have. Because if you're a family, you're together and on the same page and you can win."
McSwain highlights
How to follow the announcement
McSwain said there will be a live stream of his announcement, which we will link below when a link becomes available. Additionally, we'll be covering the announcement via our Twitter account, also linked below:
ITH on Twitter | Live stream
In closing, please remember to adhere to the comment standards that have been set forth over the past eight years here on Inside the Hall regardless of the outcome of McSwain's decision.
Filed to: Freddie McSwain