Film Session: Michigan
After going up 66-61 with 2:36 to go on a Troy Williams lay-in, Indiana ended up falling to Michigan 72-69 on Friday afternoon in the Big Ten Tournament.
We'll look at how Michigan — after going scoreless since the 6:08 mark — got its buckets down the stretch in the latest edition of Film Session:
Out of a timeout, Michigan goes into some weave action as Duncan Robinson hands off to Zak Irvin: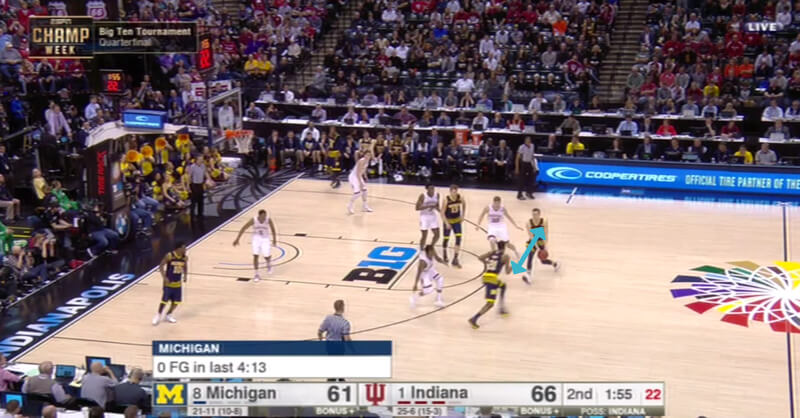 Irvin keeps coming and looks to use a ball screen from Moritz Wagner. Yogi Ferrell gets around it: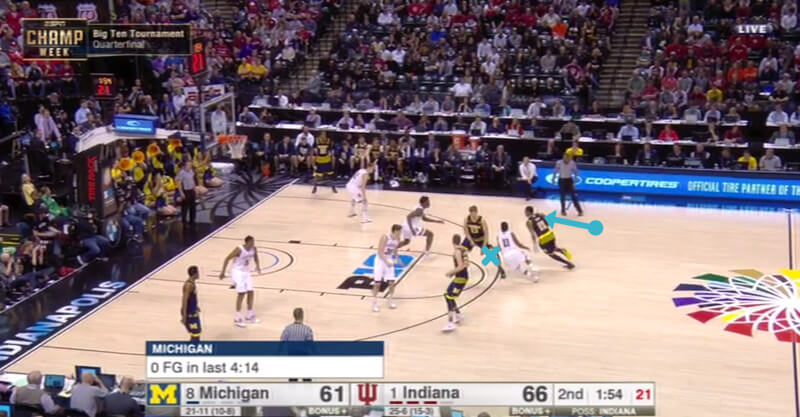 But on Wanger's roll, both Ferrell and and Collin Hartman slide into the paint to cover him as OG Anunoby stops Irvin. This leaves Hartman's man, Robinson, open. Irvin makes the pass as Hartman recognizes and begins to recover: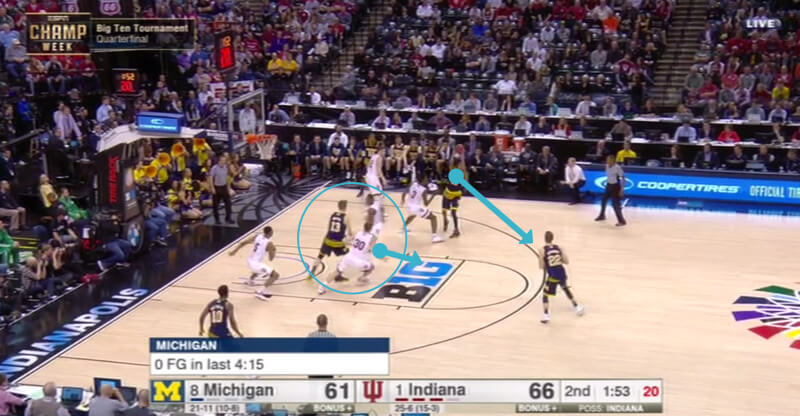 Robinson fakes left on Hartman and it gets him leaning: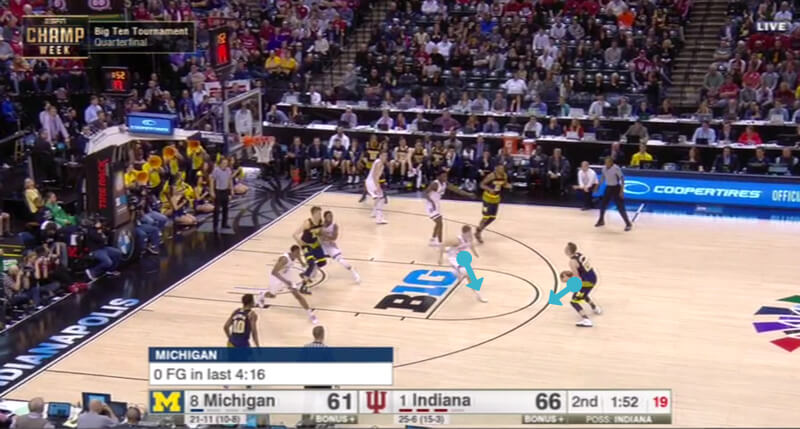 Robinson drives right and has space between Anunoby and Hartman: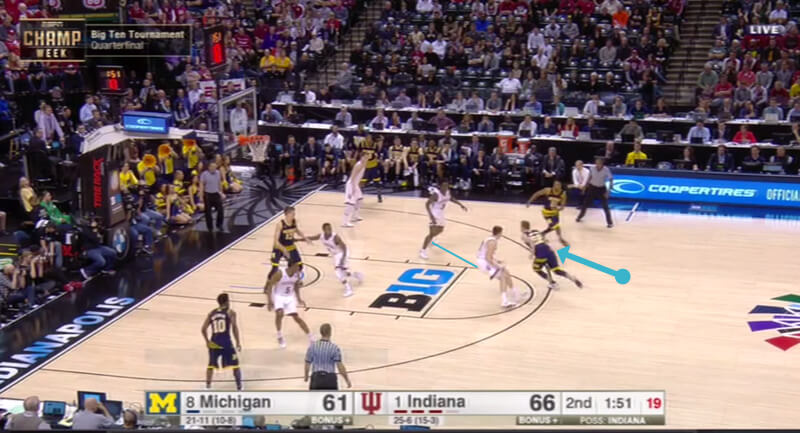 Anunoby fouls Robinson on his way to the rim and he completes the and-1 opportunity at the line: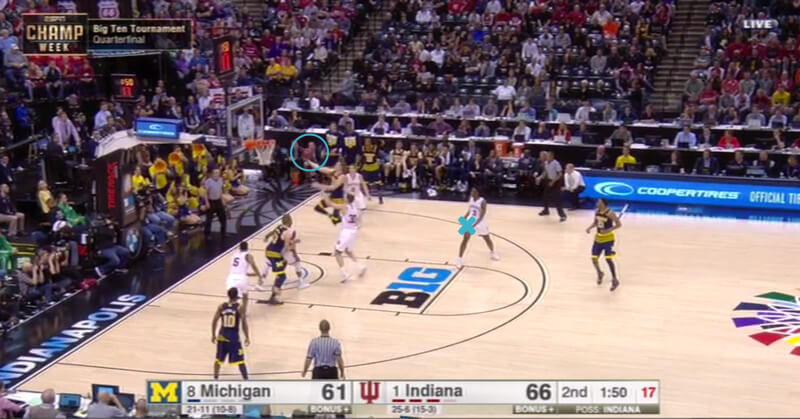 A bit of some overhelping gave Michigan space here and the Wolverines took advantage.
Video:
Filed to: Michigan Wolverines