Film Session: Nebraska
Troy Williams showed up in a big way Wednesday night in Assembly Hall.
The junior scored a game-high 18 points (8-of-9) and dished out three assists. In the second half, Williams found space in Nebraska's defense and left no prisoners as he he busted through the seams for four scores at the hoop. After those four scores, Williams went into assist mode — dishing out two to Juwan Morgan as Nebraka's defense keyed on him more.
We'll take a look at Great Troy in the latest edition of Film Session:
On Indiana's first possession of the half, Robert Johnson enters the ball to Thomas Bryant on the left block: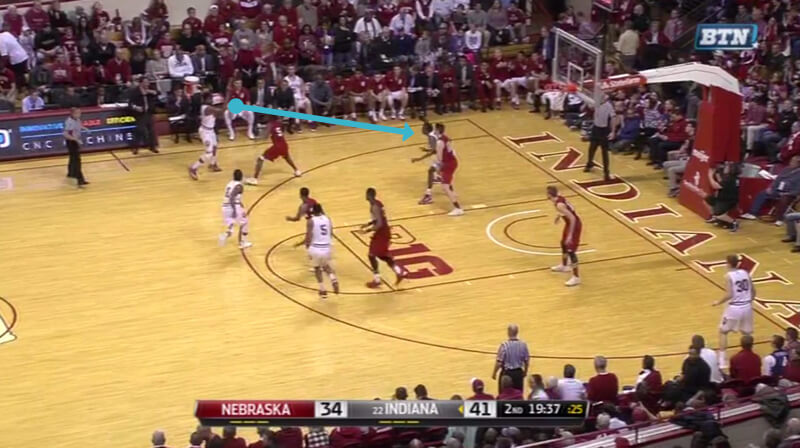 As Johnson clears out from the left wing to the right wing, his man, Glynn Watson Jr., doubles down on Bryant: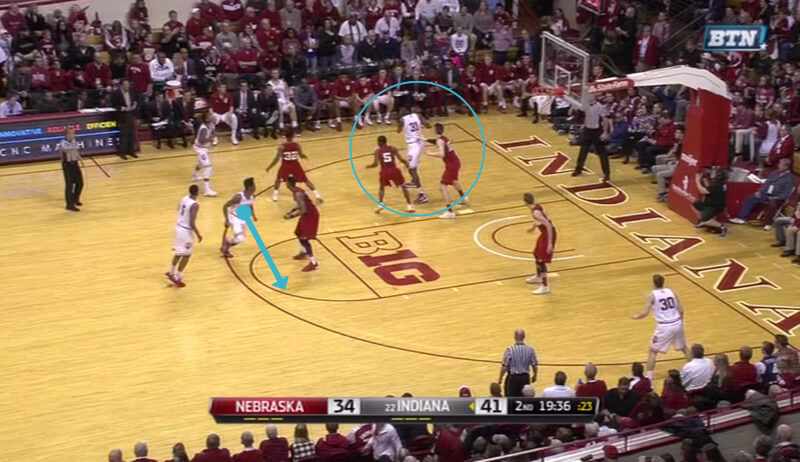 Watson comes off Bryant and gets back to Johnson. But as he does this, Nebraska sends another defender to double team Bryant in the form of Andrew White. He leaves Williams at the top of the key: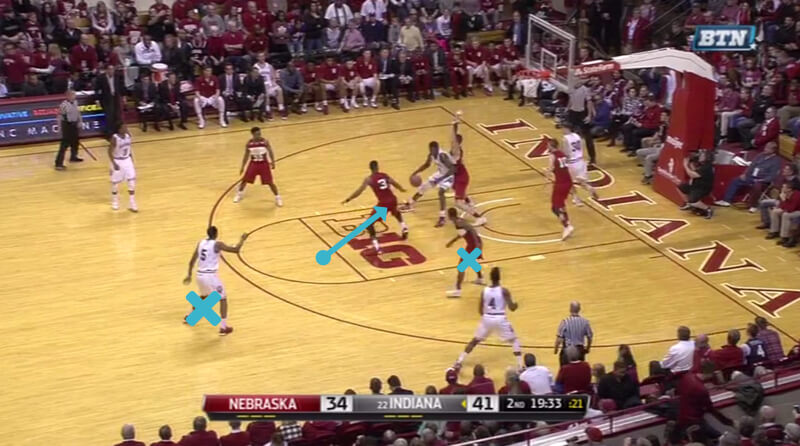 So Bryant passes to the open Williams. White heads to recover: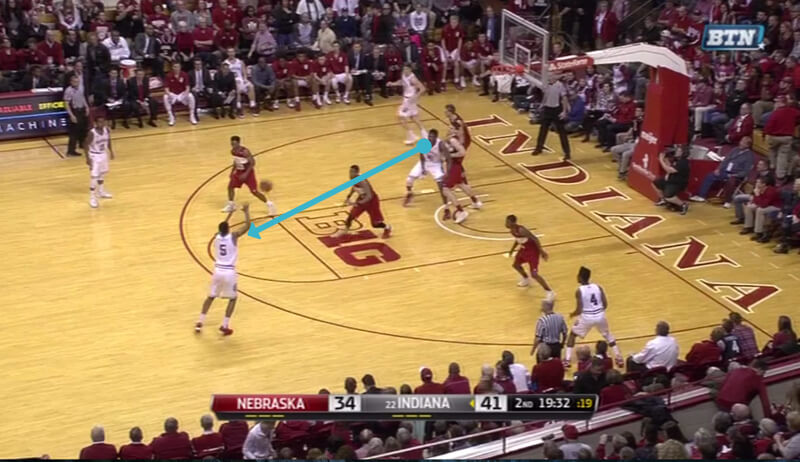 Williams takes White's momentum from running out of the paint to the right and crosses him over left: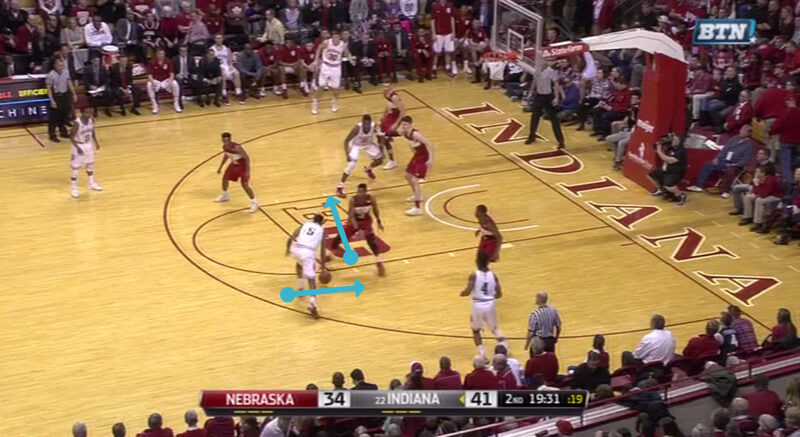 Michael Jacobson and White contest at the rim, but it's no matter: Williams converts through contact at the rim and is fouled in the process. He missed the ensuing free throw: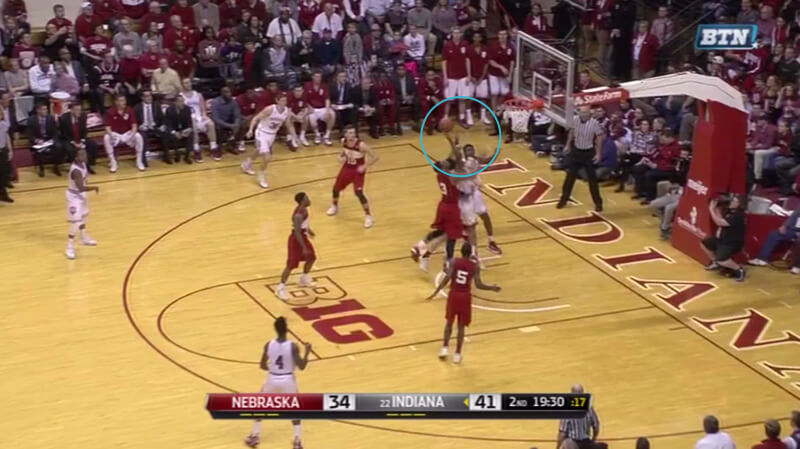 Video:
Filed to: Nebraska Cornhuskers, Troy Williams