Film Session: Iowa
The Hoosiers began the second half of last night's win up seven on the Hawkeyes, 45-38, but it was a rough start.
Iowa took Indiana out of rhythm with its defense and began executing on offense. An Adam Woodbury free throw put Iowa up 60-56 at the 9:35 mark. It capped a 22-11 run for the Hawkeyes to start the half.
But Indiana came roaring back with a run of its own, outscoring the Hawkeyes 14-2 during the next three minutes of game action. It was capped off by a Yogi Ferrell 3-pointer at the 6:24 mark to put Indiana up eight at 70-62.
The Hoosiers never looked back.
We'll take a look at execution on offense for each team during their second half runs in the latest edition of Film Session:
With the game tied at 50, Woodbury posts up on the left block and calls for the ball from Anthony Clemmons: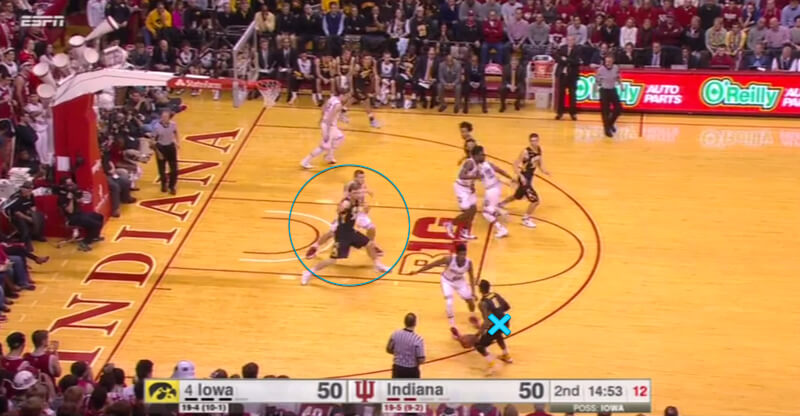 As Indiana bigs do on ball screens, Max Bielfeldt hedges out on Clemmons: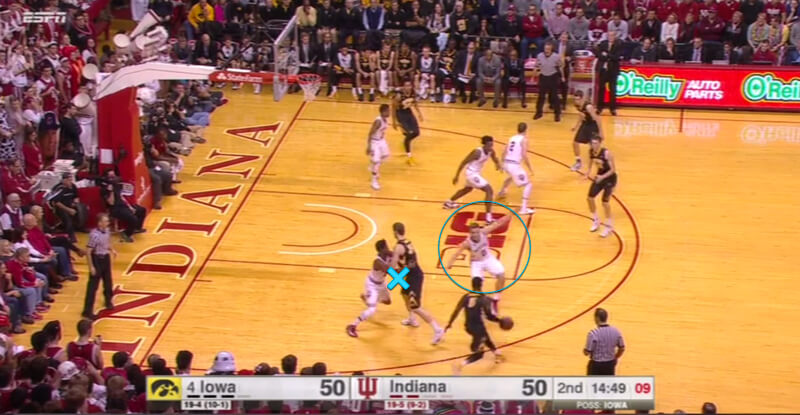 But as Johnson comes back to Clemmons and Bielfeldt recovers back with Ferrell looking off instead of helping, Woodbury has room and gets the pass: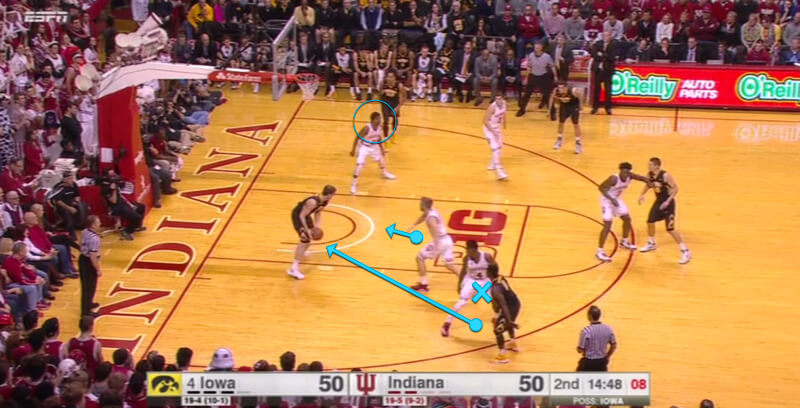 He's able to use the basket as a defender on the recovering Bielfeldt and puts it in for two: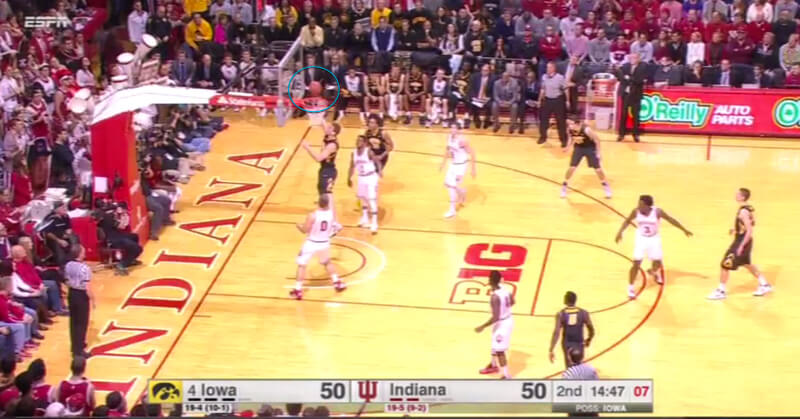 With Woodbury and Clemmons isolated on the left side of the court instead of Woodbury rolling through the middle of the paint off the top of the key, it made it easier for the Hawkeyes to gain an advantage on Indiana's ball screen defense. Nice execution from the Hawkeyes here.
Video:
Filed to: Iowa Hawkeyes