The Inside the Hall Mailbag: February 9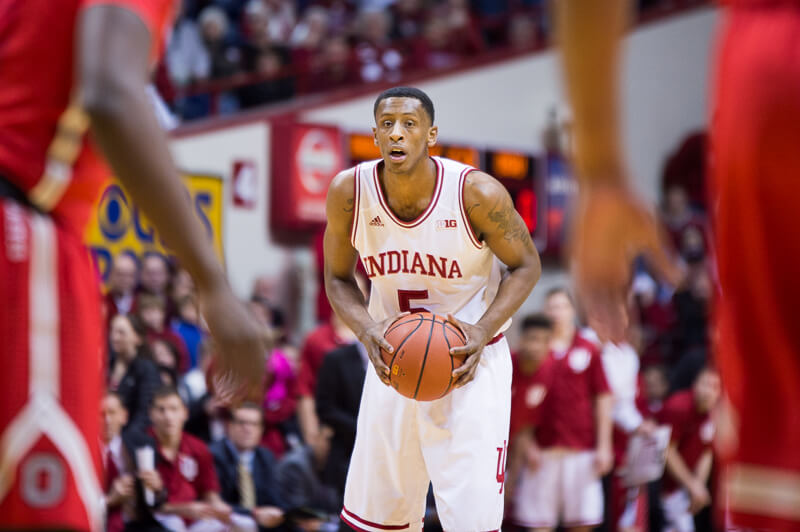 The Inside the Hall Mailbag is a collection of questions tweeted to us via Twitter (@insidethehall), via email, submitted on our premium forum and sent to us via our Facebook page. Submit your questions and we'll answer as many as we can.
@connor_galyen writes: What's IU's identity? Are we the team that beat Michigan or the one that struggled against Minnesota and Penn State?
Is somewhere in the middle an option? I'm of the opinion that you should probably throw out these outlier type of performances when evaluating a team. Indiana probably isn't as good as it played at Michigan and it certainly isn't as bad as it played on Saturday on Penn State. The Minnesota game probably doesn't even belong in the conversation because IU won that one and the Gophers have played some other Big Ten opponents close.
The problem, of course, is that a team that doesn't perform consistently is going to have a tough time stringing together a long NCAA tournament run. Success for the Hoosiers is highly dependent on good shooting and taking care of the ball. Can the Hoosiers perform at a high level in both facets over the series of several games? It remains to be seen.
Your question should start to be answered very soon as Indiana's 13-0 record at Assembly Hall is going to be tested severely over the last four games. The Hoosiers host, in order, Iowa, Nebraska, Purdue and Maryland in their final four home games.
In addition to that slate of home games, Indiana also has trips to Michigan State, Illinois and Iowa remaining. None of those games are ones you look at and assume a win, so the Hoosiers are going to have to earn it the rest of the way. They've certainly earned the 9-2 Big Ten start by beating the teams they were supposed to beat (outside of Penn State), but this group is going to be tested in all facets down the stretch. – Alex Bozich
RoscoD73 on the premium forum writes: What do you think of Troy's playing time? Should he be playing less, more, or the same minutes? Do you think he will ever not start a game this season because of his performance?
Williams is third on Indiana in minutes played per game in Big Ten games behind Yogi Ferrell and Robert Johnson. The problem with Troy is that with the good comes the bad. And that doesn't appear to something that is going to change.
So what's the answer?
Indiana's highest ceiling is probably with Williams on the floor and playing well. But that only happens in certain stretches and doesn't happen nearly enough. We've already seen him benched in certain situations and I think that will continue if he continues to make the same mistakes. With OG Anunoby continuing to emerge, he's not a bad backup plan to have. I still think Williams will continue to get the nod as a starter, but he doesn't have the margin of error that he once had. His erratic play has really hurt Indiana at the start of games, so I definitely understand the questions about him as a starter. But I'm not sure I see that changing. – Alex Bozich
CampHoosier on the premium forum writes: Other than Yogi Ferrell struggling to score and turnovers being high, are there any other statistics that jump out in IU's losses this season?
I'll hit on a two individual numbers that stand out: First, in IU wins, Williams is averaging 6.9 rebounds, which is a team-high. In losses, that number drops to 4.2, which is fourth on the team. Tom Crean has often talked about IU being at its best when Williams is engaged and active on the glass and these numbers bear it out.
Second, in IU wins, Thomas Bryant is shooting over 75 percent from the field and averages close to 13 points per game. In losses, that number falls to 55.6 percent shooting and 9.4 points per game.
In terms of teams stats, IU is averaging 17.5 assists per game in wins and 13 in losses. There's also a pretty significant difference in 2-point shooting percentage in wins versus losses. In wins, IU is shooting 59.4 percent on 2s. In losses, that number falls to 47.4 percent. – Alex Bozich
Coop_ThereItIs on the premium forum writes: At this point in the season, who is taking home the Big10 individual awards? (i.e. player of the year, coach, freshman, etc).
The awards seem to be pretty clear cut at this point. Iowa's Jarrod Uthoff is the frontrunner for Big Ten player of the year and his coach, Fran McCaffery, is the definite leader for the coach of the year award. Both are surprising based on preseason expectations, but both are very deserving right now.
In terms of freshman of the year, Maryland's Diamond Stone is the current favorite for that award. Thomas Bryant is certainly in the discussion, but Stone has been the more impactful player as of today and the Terps are ranked in the top five nationally. – Alex Bozich
HoosierJake on the premium forum writes: What is the travel schedule like when the team plays in Ann Arbor at 9:00 on a Tuesday and then at 8:00 on a Saturday night? Seems like the travel and back-to-back late starts on the road would be pretty taxing and out of the ordinary. I don't want to make excuses for Saturday night's loss, but shouldn't that at least be considered when lots of fans are suggesting "late season fatigue" because of being overworked?
I believe the travel would be fly up the day or night before and then fly back after the game. So yes, IU got back to Bloomington early Wednesday morning from Ann Arbor. Then it headed to State College on Friday for Saturday's game and flew back after. At least that is how I understand it.
This type of travel isn't at all uncommon for a Big Ten team and I definitely wouldn't consider it much at all when analyzing the loss to Penn State. It was a bad performance and bad loss for IU, but travel would be near the bottom of the list of reasons it happened in my opinion. – Alex Bozich
Filed to: Twitter Mailbag