Film Session: Minnesota
Yogi Ferrell's second half performance ensured Indiana escaped Minnesota with its fifth straight conference victory on Saturday afternoon.
In 19 of the half's 20 minutes, Ferrell had 12 points, four assists, two steals and zero turnovers — making a number of key plays to keep the Golden Gophers at distance.
We'll take a look at his second half performance in the latest edition of Film Session:
(Note: Images and video are of lower quality than usual due to an error in recording the game in non-HD. Apologies.)
Ferrell, as he did for most of the half, zooms up the court after a Max Bielfeldt rebound and outlet: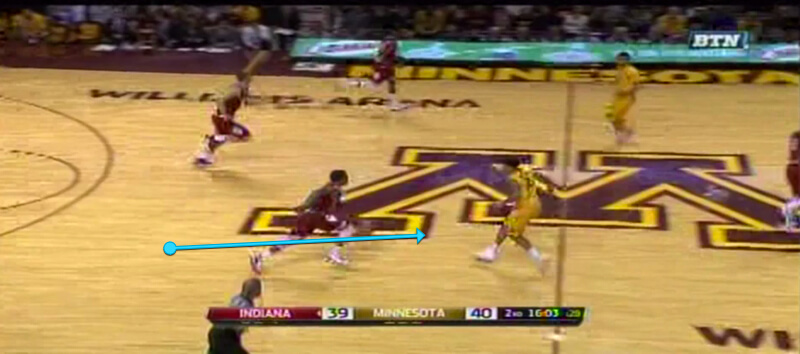 Ferrell puts the brakes on once he hits the perimeter. Bielfeldt catches up and heads to set a pick on Nate Mason: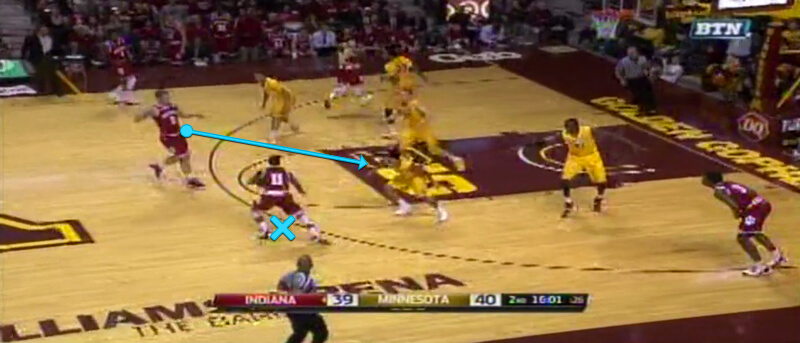 Ferrell stays high and looks to sneak around Joey King: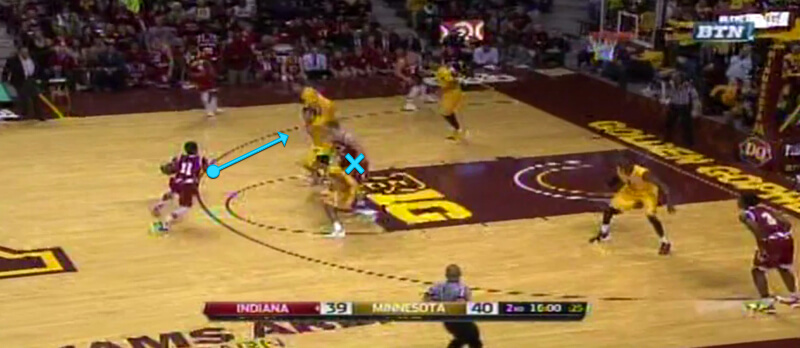 Bielfeldt quickly slips the screen and Ferrell wraps a one-handed bounce pass to him as the help side defense comes: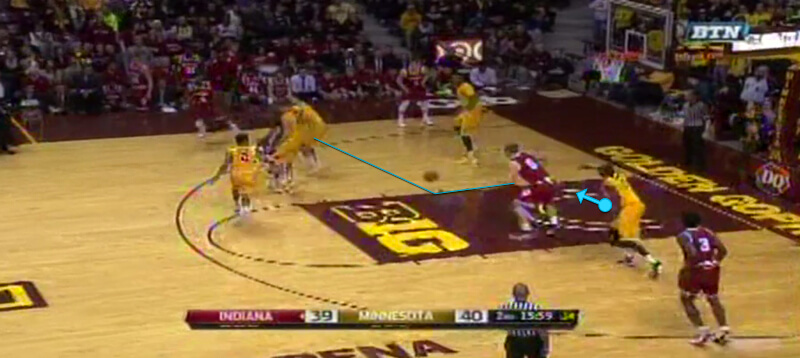 It all gets done so quick that Bielfeldt is able to go up and score without any real resistance: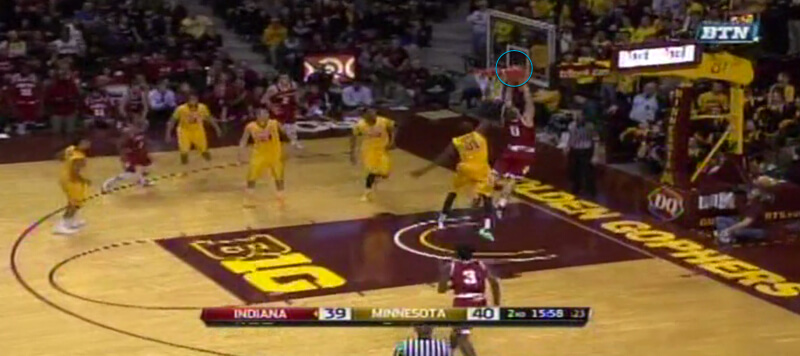 High-level execution from the Hoosiers here.
Video:
Filed to: Minnesota Golden Gophers, Yogi Ferrell