NCAA announces changes to NBA draft early entry withdrawal date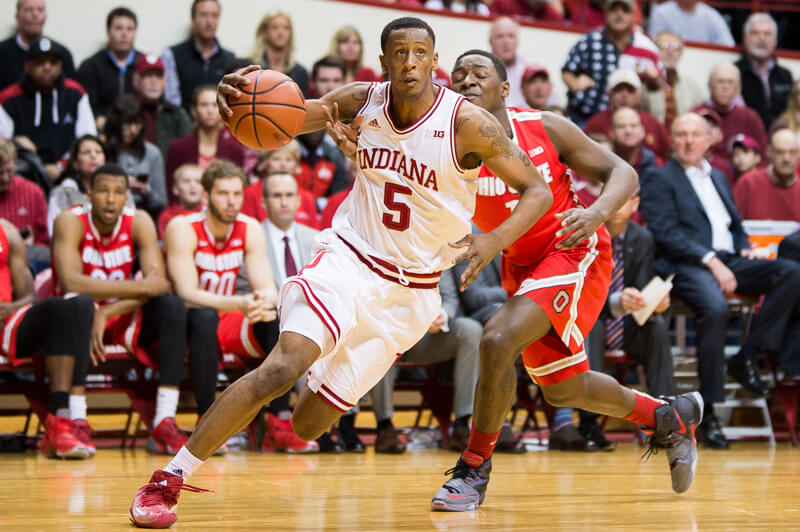 The NCAA Division I council announced changes on Wednesday to the NBA draft early entry withdrawal date rules that should benefit underclassmen as they make decisions on whether to keep their name in the draft.
The change will allow underclassmen to participate in the NBA draft combine and then have 10 days after to decide if they wish to remain in the draft without losing their NCAA eligibility.
Additionally, underclassmen can enter the NBA draft multiple times without foregoing their eligibility and may participate in the combine and one tryout per NBA team per year.
Previously, the deadline to withdraw from the draft was the day before the start of the April signing period, which was nearly a month before the draft combine. For example, in 2015, the NCAA's early entry withdrawal date was April 14 and the combine was held May 13-17.
The release from the NCAA also added the following details on the changes:
The NBA will invite a select number of draft-eligible players to the combine, which will provide a good indicator of an underclassman's draft potential. Following the combine, the NBA will provide specific feedback. Students can also work out for one NBA team to provide additional assessments.

A student invited to the combine will be allowed to work out with his college coaches from the time he receives his invitation until he withdraws from the draft. Workouts will be kept to the in-season limit of four hours a day for up to 20 hours per week.

Usually in late April and May, men's basketball student-athletes are limited to eight hours per week of skill instruction, conditioning and film review, not to exceed two hours of skill instruction. Practice is prohibited surrounding final exams.

The Council added the practice piece to the proposal in September in order to encourage students to stay on campus and complete their academic coursework for the semester while giving them access to top-level coaching. Also, Council members believe that students who remain on campus are less likely to receive improper benefits from agents that could result in eligibility issues if the student decides to return to school.
The changes are effective immediately, which means they will impact the upcoming 2016 NBA draft.
Indiana has had three players declare early for the NBA draft under Tom Crean: Victor Oladipo and Cody Zeller in 2013 and Noah Vonleh in 2014.
Filed to: NBA Draft