Troy Williams broke out of his slump in a big way during Indiana's 25-point win over Ohio State on Sunday afternoon.
The junior tied a career high in points with 23, dished out two assists and turned the ball over just once. Often, Williams forced or took advantage of Ohio State's defensive miscues to find space for his scores.
We'll take a look at four of his buckets and one of his assists in the latest edition of Film Session:
On Indiana's first possession of the game, Indiana goes to its bread and butter weave. Yogi Ferrell passes to Robert Johnson on the right wing. Marc Loving (No. 2) looks to recover back to Ferrell after Thomas Bryant set a pick to free him a bit: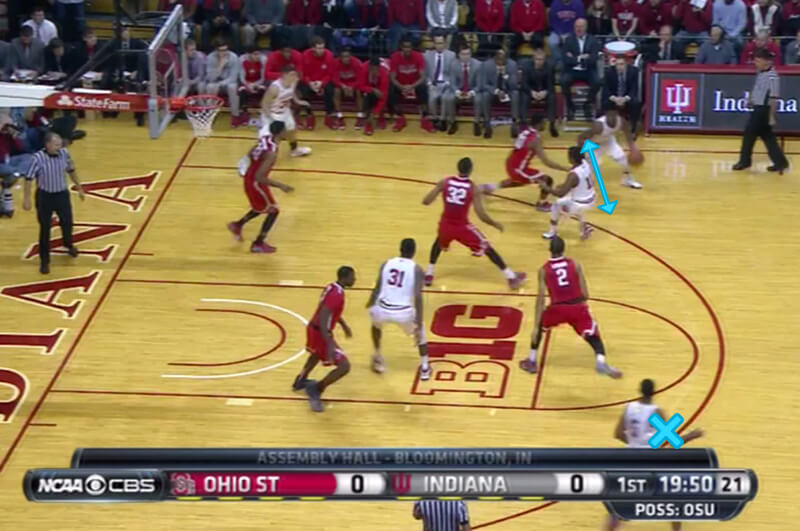 With Johnson headed his way on the weave, Loving ends up switching onto him. But Johnson is now passing to Williams in the weave: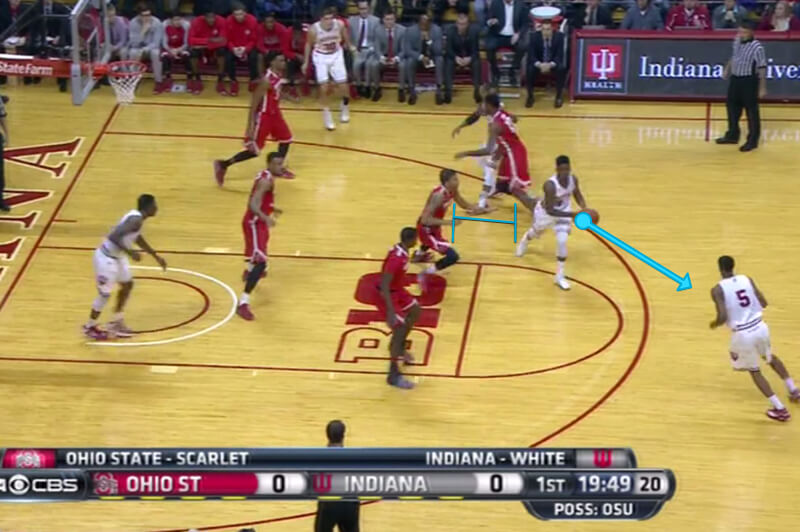 There's no communication from the Buckeyes. Loving opts to stick with Johnson and Jae'Sean Tate, who had been guarding Williams, sticks on the right side for perhaps what he sees as another switch for the Buckeyes. Whatever the case, Williams has a head of steam and space to the paint. He takes it: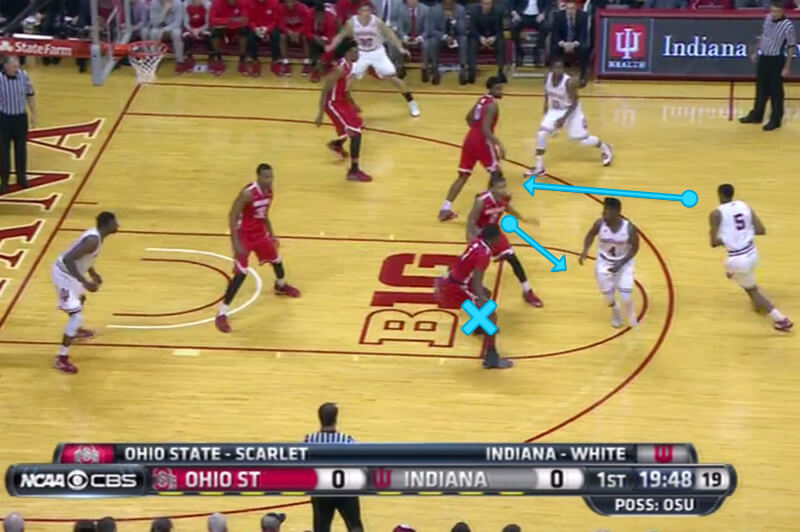 Williams splits the defense: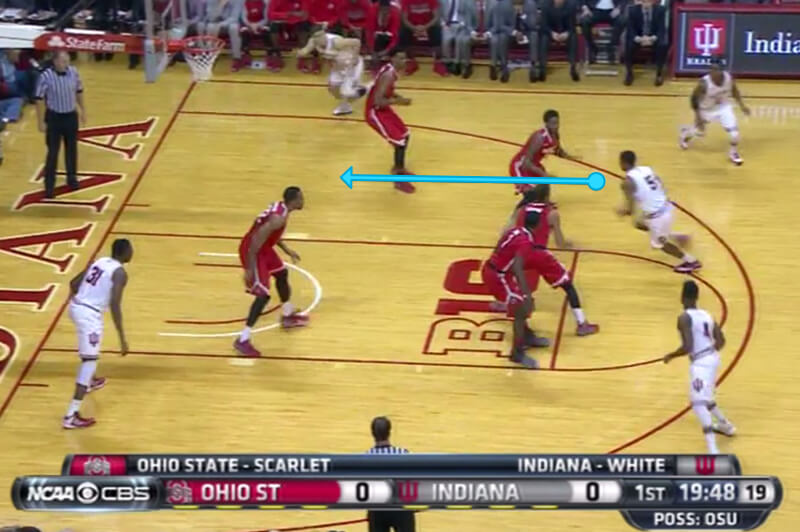 And accelerates to the rim for the bucket: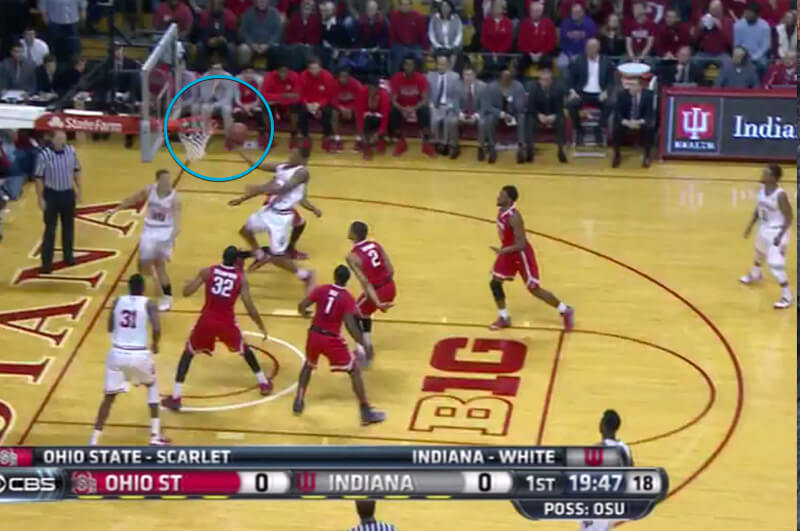 Indiana's weave action had the Buckeyes out of sorts here and Williams stayed in control and took advantage for the score.
Video:
Filed to: Ohio State Buckeyes, Troy Williams