Film Session: Notre Dame
Defense was the story of the game for Indiana on Saturday.
In the closing minutes of its win against Notre Dame, the Hoosiers made some adjustments in their zone to make things a little bit more difficult for the Fighting Irish, who weren't having much trouble getting easy buckets out of it previously.
We'll take a look at a number of defensive possessions — starting poor, ending well — for the Hoosiers down the stretch in the latest edition of Film Session:
As Indiana began to mount its comeback and were down just five points after a Nick Zeisloft 3-pointer, the Hoosiers are still soft in the middle of the zone. Bonzie Colson is able to sit inside it with no Hoosier that close. He gets the pass from Steve Vasturia: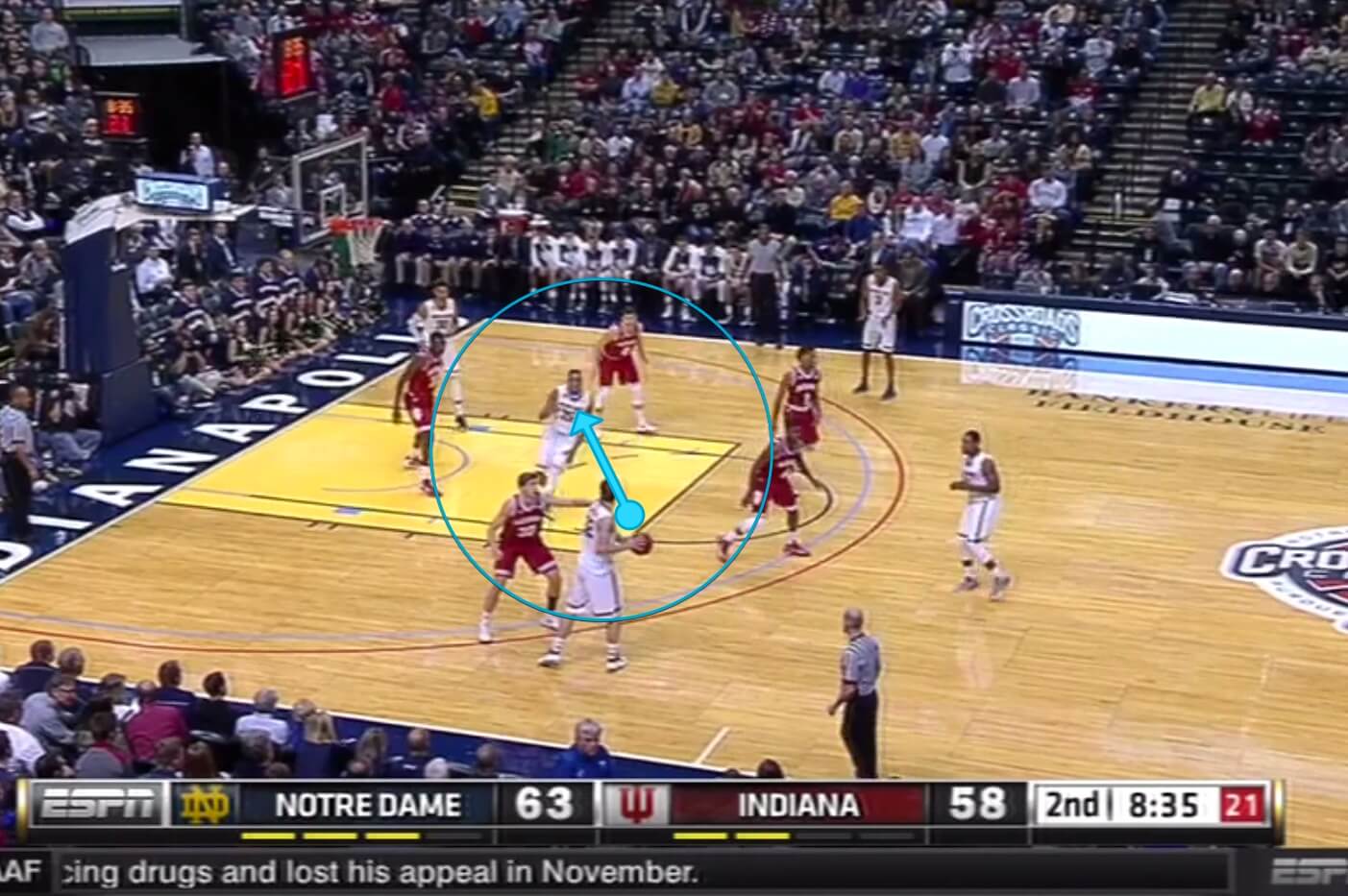 Colson simply makes a move and puts it up over Bryant for the score: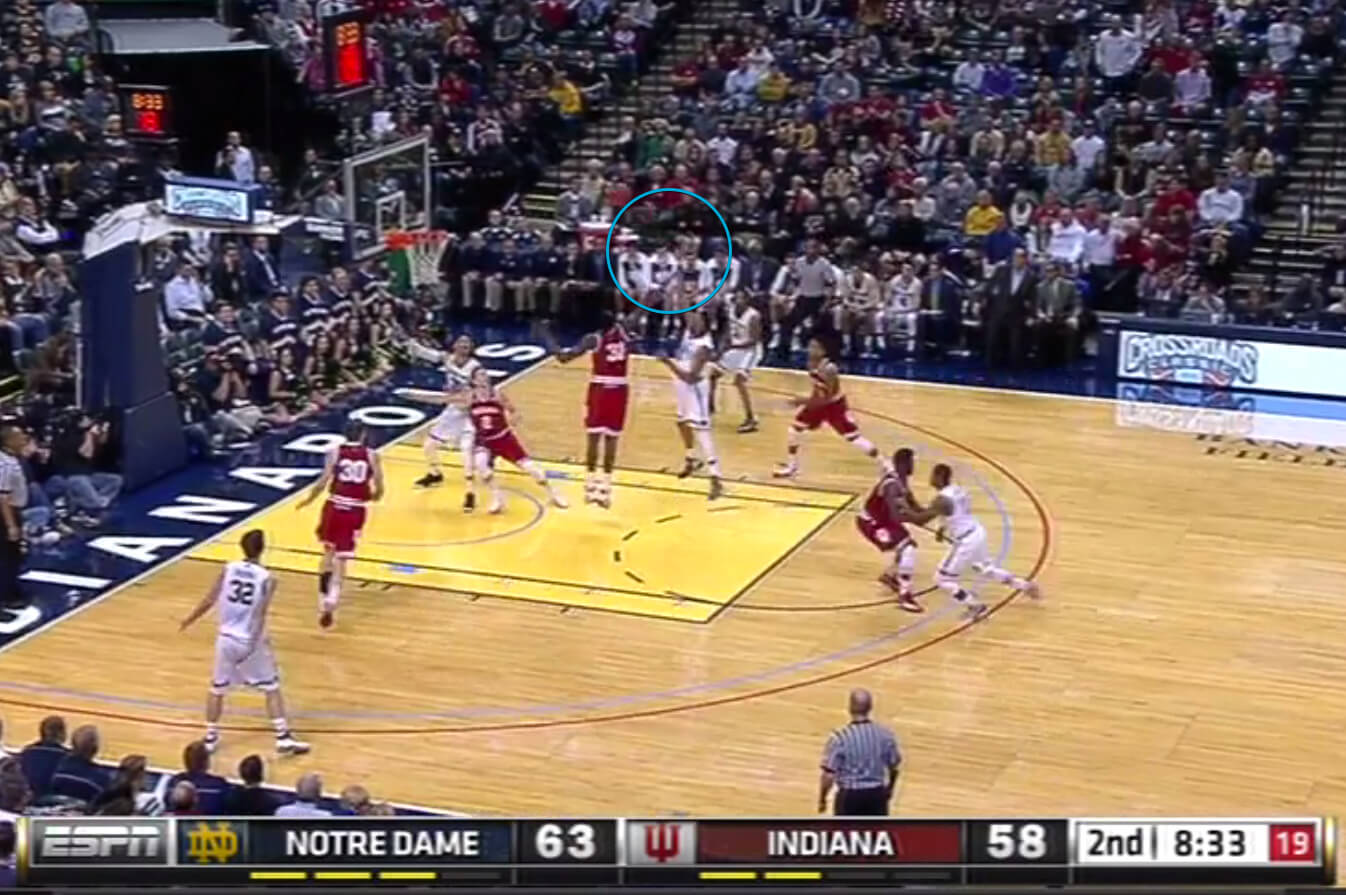 This is the kind of defense we've seen from Indiana too much out of the zone this season. Soft middle, easy bucket.
Video:
Filed to: Bonzie Colson, Notre Dame Fighting Irish