Film Session: Eastern Illinois
The Hoosiers cruised to an 88-49 win over Eastern Illinois on Friday night in their season opener.
We'll take a look at some James Blackmon Jr. defense and two Thomas Bryant scores in the latest edition of Film Session.
Blackmon Jr. fires up a contested 3-pointer: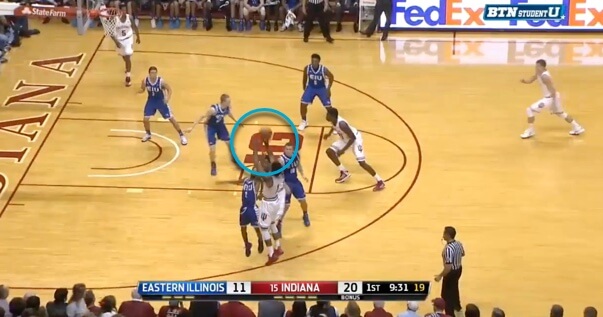 It misses. On the rebound and outlet, Cornell Johnston brings the ball up the court. Robert Johnson, who had been guarding Johnston during this stretch of play, is behind the action. Blackmon Jr. recognizes this and picks up the ball: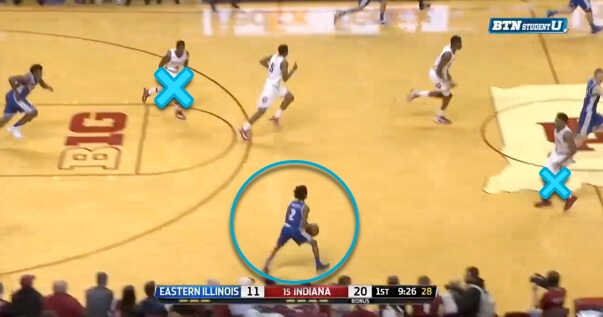 Blackmon Jr. sticks with him as they hit the perimeter: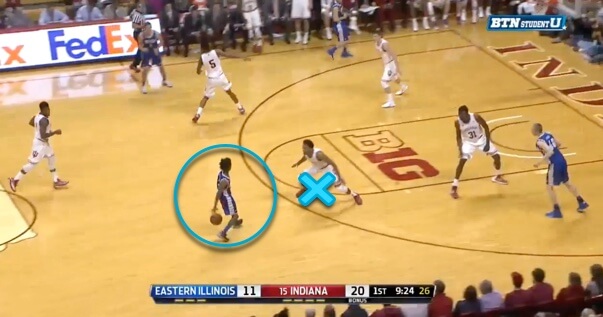 Johnston makes a move left: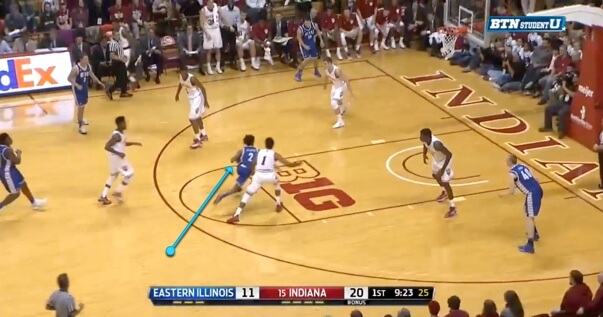 Blackmon Jr. is able to stay with him enough to get a hand up high as the shot goes up: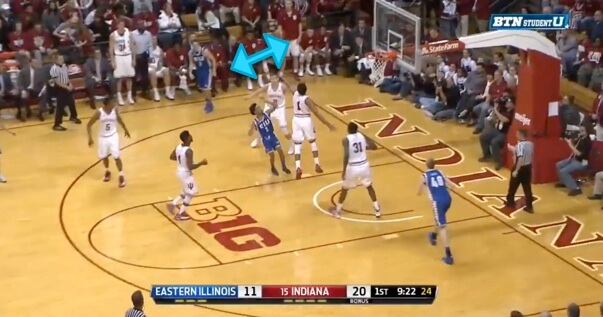 It's hard to tell whether Blackmon Jr. deflects the ball or not — he wasn't credited with a block in the box score — but his pressure on the shot has the ball not even hitting any of the rim. Bryant grabs the air ball:
He passes to Johnson who comes up the court and shovels to Blackmon Jr.: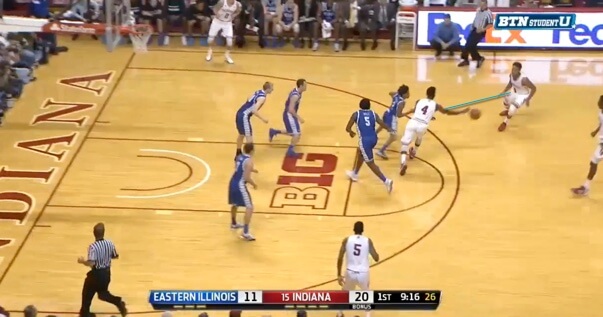 Blackmon Jr. drives in off the perimeter, pulls up and hits for two points: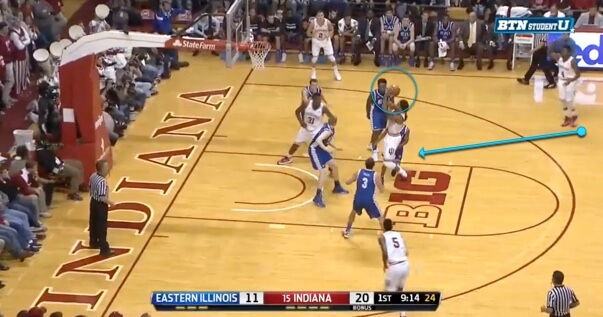 This is simple, basic defense. Recognize and pick up the ball handler in transition. But Blackmon Jr. struggled with the fundamentals last season. So for him to miss the shot, but stay engaged to play sound defense immediately after that and then come back down and score is improvement.
Video:
Filed to: Eastern Illinois Panthers