Indiana's freshman class is now on campus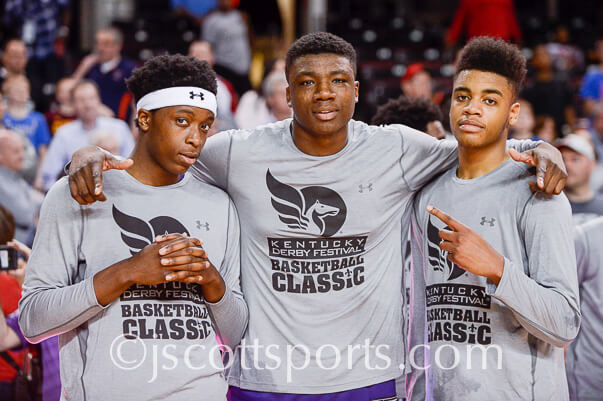 Phase two of Indiana's offseason is about to receive an infusion of talent.
Recent videos posted to the program's Snapchat account have showed returning players working with the coaching staff and new strength and conditioning coach Lyonel Anderson, but have yet to include the four incoming freshman.
But that will soon change as the four freshman – Thomas Bryant, Juwan Morgan, O.G. Anunoby and Harrison Niego – are now on campus.
The annual first day of school picture! #IUBB pic.twitter.com/u3xINfyW2x

— Marni Mooney (@MarnOnTheMoon) June 18, 2015
This isn't the first time the three scholarship freshman – Bryant, Morgan and Anunoby – have met. The three were teammates in April's Derby Festival Basketball Classic in Louisville, Kentucky.
Niego, a 6-foot-2 guard who played at Lyons Township in Illinois, is a walk-on who turned down multiple Division I scholarship offers to come to Bloomington. Lyons Township also produced Nick Zeisloft, who was a key contributor for IU last season and will be a redshirt senior this fall.
Earlier this month in his comments at Huber Winery, Tom Crean said it will be important for each of the newcomers to begin to "build their niche" quickly once arriving on campus.
"Build your niche based on how you compete, how you defend, how you rebound," Crean said. "How you make the game easier for your teammates. The plays that you make not only for yourself, but that you make for others. And put that all together as a group and let's see how far we can take it."
Filed to: Harrison Niego, Juwan Morgan, O.G. Anunoby, Thomas Bryant