Film Session: Maryland
In Indiana's loss to Maryland in the semifinals of the Big Ten tournament on Friday night, Emmitt Holt made a number of key plays in the second half to keep the Hoosiers within striking distance. Holt finished the contest with 12 rebounds (six offensive), three blocks and five points.
We'll take a look at some of Holt's second half contributions in the latest edition of Film Session:
Yogi Ferrell has attracted the defense on the right side of the court, which leaves Stanford Robinson open up top: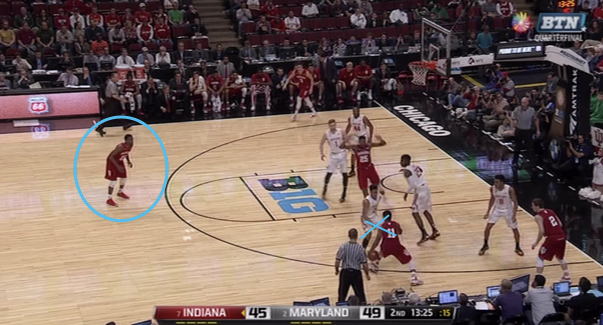 Ferrell makes the pass and Robinson has space to drive: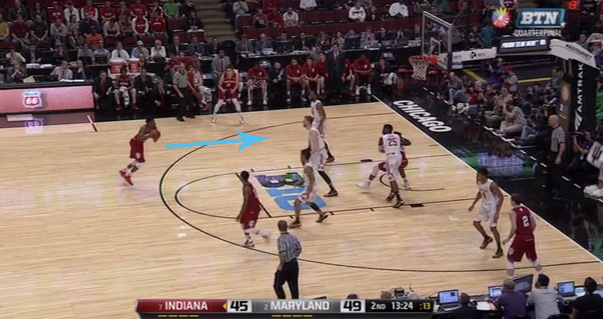 Evan Smotrycz D's up Robinson's attempt and he doesn't draw any rim: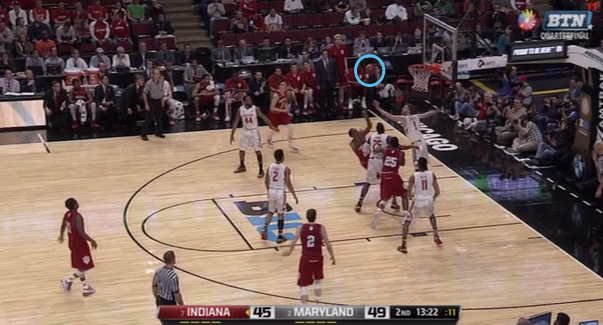 But Holt is there to snag the miss and keep the possession with IU: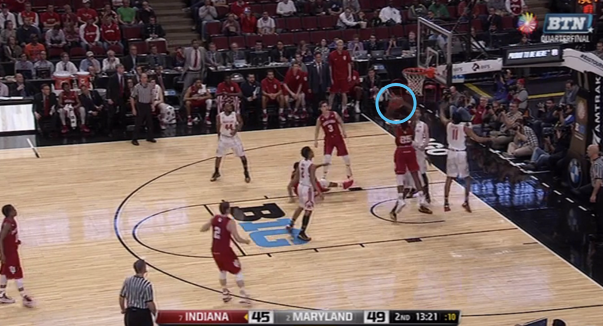 The ball finds its way back up top to Ferrell. He fakes the 3-point attempt to get by Smotrycz: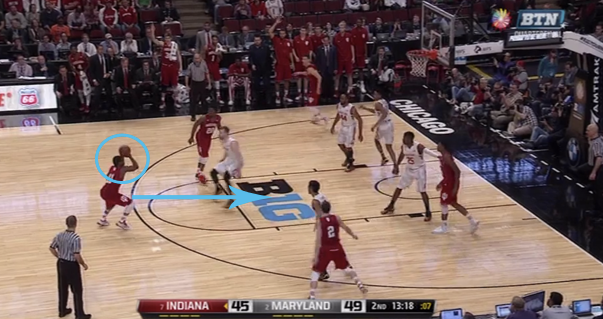 He splits the rest of the defense and puts up the shot. Holt has room on the right block: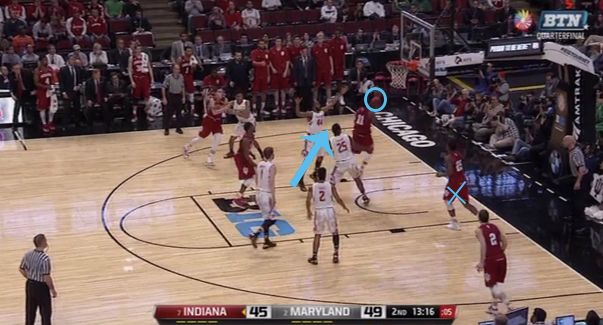 Ferrell's shot also doesn't draw iron, but Holt gets the miss: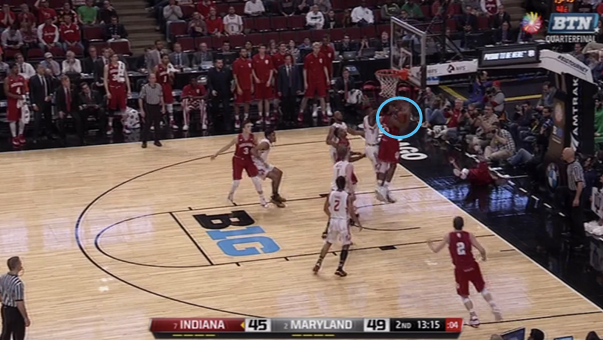 And puts it back in for two to draw Indiana within two points. Holt would get fouled on the shot, but miss the free throw: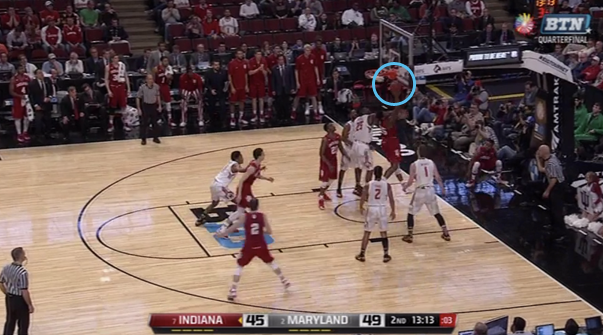 Video:
Two big offensive rebounds from Holt here to keep the possession alive.
Filed to: Emmitt Holt, Maryland Terrapins