Big Ten announces 2015-2016 schedule, single plays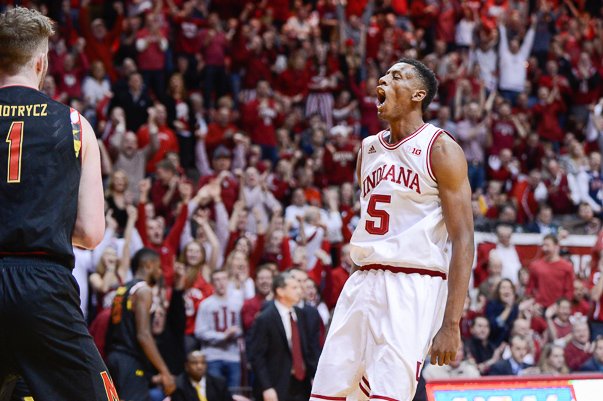 The Big Ten announced its 2015-16 men's basketball schedule this afternoon.
Indiana will play Illinois, Iowa, Minnesota, Nebraska and Wisconsin twice next season.
The Hoosiers will host Maryland, Northwestern, Ohio State and Purdue for single plays and travel to Michigan, Michigan State, Penn State and Rutgers for single plays.
Indiana will play Michigan, Northwestern and Penn State twice during the 2016-2017 season under the Big Ten's current three-year scheduling cycle, which began this season.
Dates, tip times and broadcast information for next season's Big Ten schedule will not be released until late summer or the fall.
Filed to: 2015-2016 Big Ten schedule