Film Session: Maryland
In Indiana's triumph over the Terrapins on Thursday night, Collin Hartman posted a career-high 15 points to go along with four rebounds and three blocks.
We'll take a look at how he got his buckets in the latest edition of Film Session:
After already going 1-of-2 from the line after getting fouled on a pick-and-roll layup attempt, Hartman sets a screen for Robert Johnson: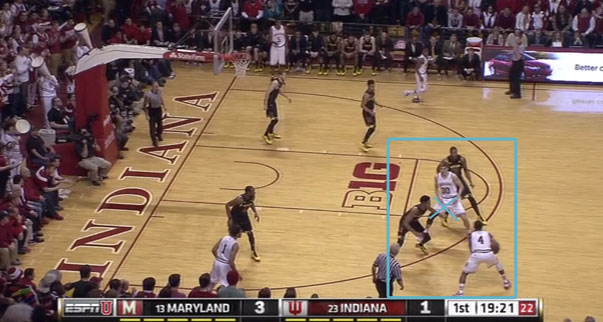 Damonte Dodd hedges on Johnson and Dez Wells covers Hartman on the roll: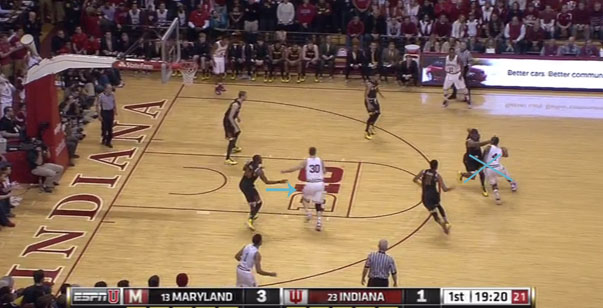 The ball is passed to James Blackmon Jr. and he takes it from the left wing to the free throw line and dishes off to Troy Williams in the corner. Hartman has moved from the right block to the left corner. Dodd keeps an eye on Hartman: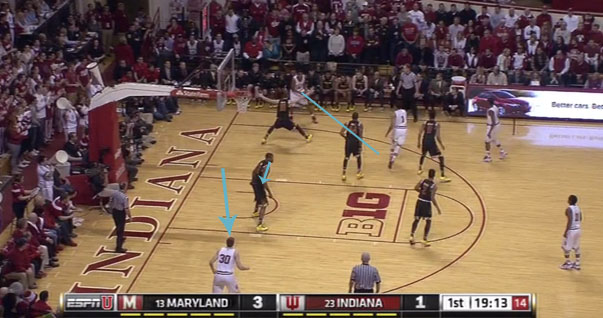 But as Williams makes a move and heads into the lane, Dodd must protect the rim, leaving Hartman wide open: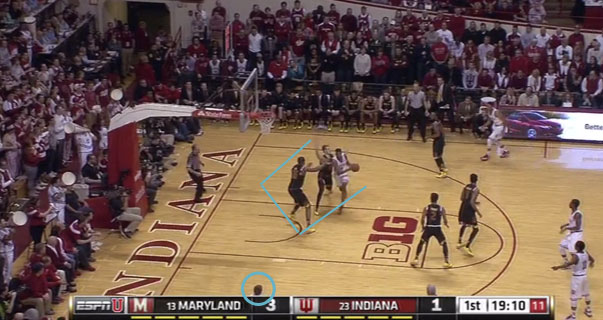 Williams makes the pass: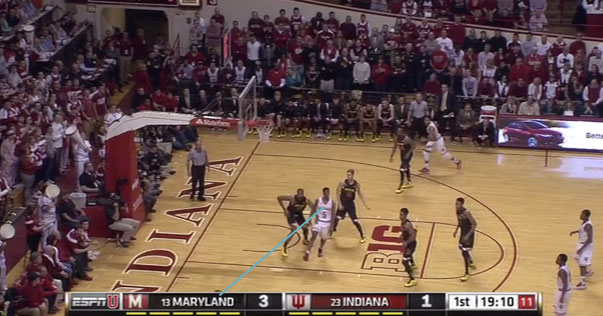 Hartman rises and hits his first 3-pointer of the night: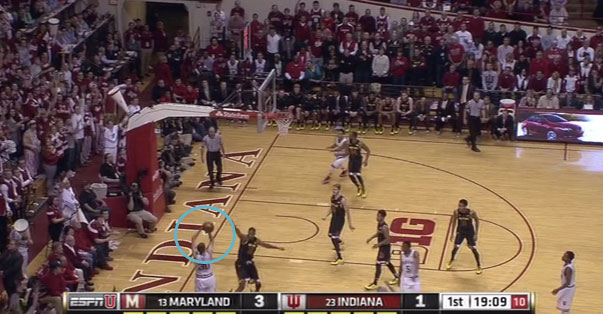 Video:
Had it been a more traditional 5-man on the floor, Dodd wouldn't have had as much space to cover if he only had to float out and recover to say, a mid-range jumper. But with Hartman's ability to knock down the 3-ball, it was simply a closeout that didn't have much chance.
Filed to: Collin Hartman, Maryland Terrapins