Reports: Hanner Mosquera-Perea out with knee injury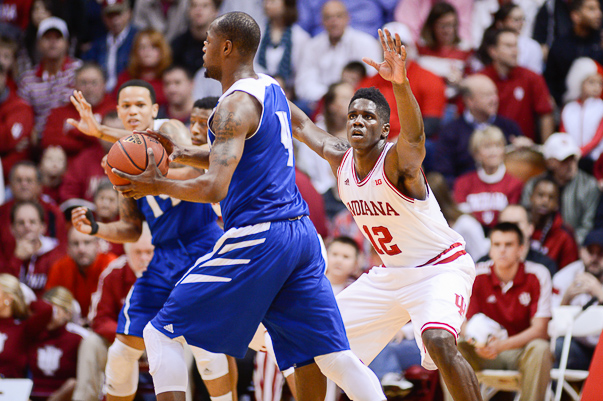 Junior forward Hanner Mosquera-Perea suffered a kneecap injury on Monday and will be out for 2-4 weeks, according to multiple reports on Tuesday morning.
The 6-foot-9 Colombia native has started every game for the Hoosiers this season, averaging 7.4 points and 5.0 rebounds in more than 20 minutes per game.
Mosquera-Perea recorded his first career double-double just three games ago at Nebraska, when in 22 minutes of action he recorded 12 points and 10 rebounds.
But in the two games since then, Mosquera-Perea has played just 18 minutes total — with foul trouble keeping him sidelined and freshman Emmitt Holt playing replacement minutes.
The 6-foot-7 Holt likely will see more playing time with Mosquera-Perea injured. In 12 games this season, Holt is averaging 5.0 points, 3.3 rebounds and a 71.9 percent field goal rate in 12.3 minutes of action per game.
Filed to: Hanner Mosquera-Perea