Film Session: Ohio State
After a 1-of-5 start in the first half against Ohio State, James Blackmon Jr. found himself just two of his last 19 from the floor. But instead of trying to shoot his way out of the drought, Blackmon Jr. made it easier for himself by getting to the hole in the second half. A 1-of-5 start turned into a 6-of-13 performance, as Blackmon Jr. shot 5-of-8 after the break to finish with a game-high 18 points.
A look at all his second half buckets in the latest edition of Film Session:
Troy Williams drives into the lane and finds Blackmon Jr. in the corner: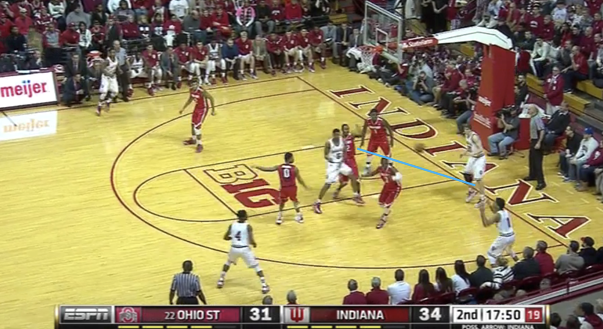 Blackmon Jr. is covered so he comes back up top and passes to Robert Johnson: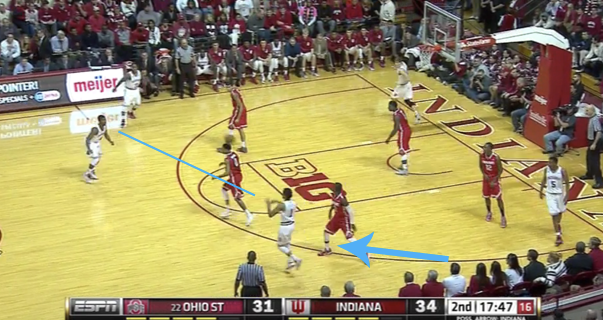 Shannon Scott has shaded over to stop a Johnson penetration attack. So Johnson passes back to Blackmon Jr.: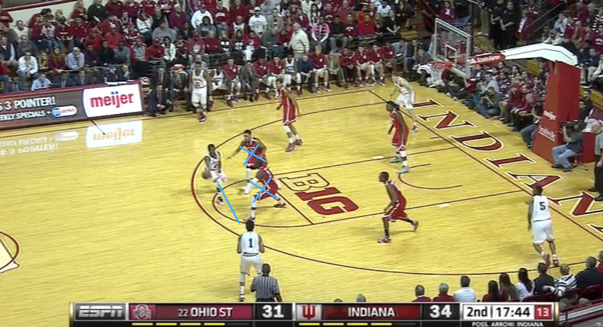 Blackmon Jr. finds himself with two defenders not fully committing to him and has room to split them: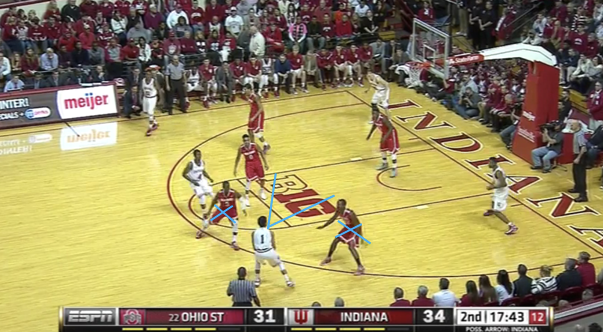 He does it: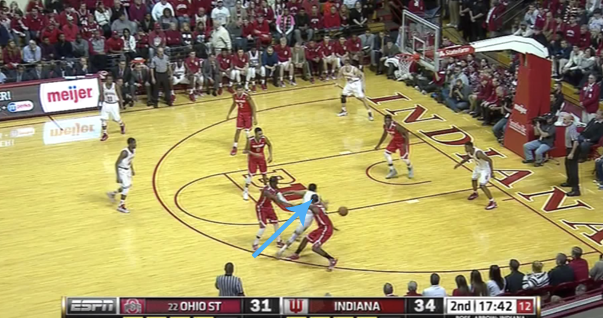 And scores: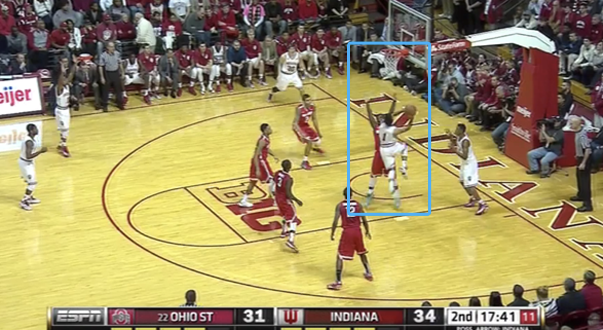 Video:
Filed to: James Blackmon Jr.