What to Expect: New Orleans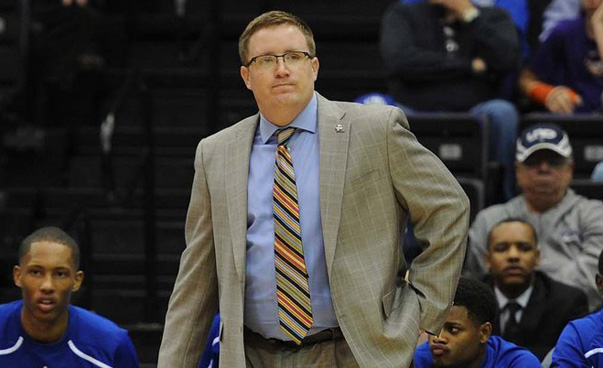 A little more than 48 hours after Saturday's win over No. 23 Butler in the Crossroads Classic at Bankers Life Fieldhouse, Indiana returns to action tonight opposite New Orleans at Assembly Hall.
The game will be broadcast live on BTN Plus (online only) at 7 p.m. ET:
It's a homecoming tonight in Bloomington as Mark Slessinger, an Edgewood grad, brings his New Orleans Privateers to Assembly Hall in IU's final guarantee game of the season.
A member of the Southland Conference, New Orleans is just 3-4 this season and ranked No. 305 in the latest Pomeroy ratings, but is coming off a 56-52 win at Southern Illinois on Friday. For the Hoosiers, it's a chance to pick up win No. 10 and head into a brief holiday break before traveling to New York this weekend for a tilt with Georgetown at Madison Square Garden.
NEW ORLEANS PERSONNEL
The win over Southern Illinois was the first over a Division I opponent this season for New Orleans, which doesn't figure to finish in the top half of the Southland, one of the nation's worst leagues.
The Privateers feature four players averaging double figures, including leading scorer Christavious Gill. At just 5-foot-8, Gill is making 43.3 percent of his 3s and hitting close to 80 percent of his free throws. Junior guard Kevin Brown, who missed the game against Southern Illinois, is hitting close to 37 percent on 3s, but it's unclear whether he'll be available tonight.
Freshman Colton Weisbrod is second on the team in scoring (11.6 ppg) and is making 72 percent of his 2s. Junior Kevin Hill, who is just 6-foot-7, is the team's top frontcourt player. Hill ranks among the top 100 nationally in both offensive and defensive rebounding percentage, but is making just 41.5 percent of his shots from the field.
Others to watch on the roster: 6-foot-4 sophomore Tevin Broyles (7.0 ppg), 6-foot-6 senior Terrance Syon (6.8 ppg and 4.0 rpg) and 6-foot-1 sophomore Nate Frye (6.1 ppg, team-high 15 steals).
TEMPO-FREE PREVIEW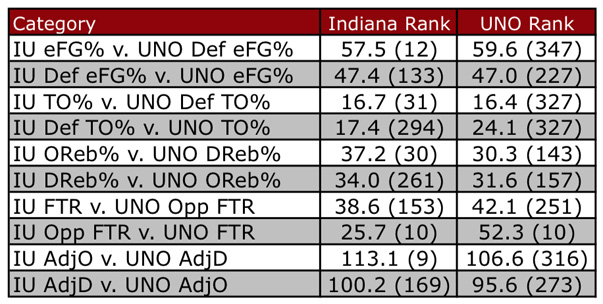 There's not much to like on paper from the New Orleans side of things in this matchup. The Privateers are a porous defensive team, ranking 347th nationally in effective field goal percentage defense and 316th nationally in adjusted defensive efficiency. Division I opponents are making 39.8 percent of their 3s and 59.5 percent of their 2s against New Orleans, which is unlikely to bode well against IU's high powered offensive attack.
New Orleans also struggles to force turnovers (327th nationally) while turning it over at an alarming rate (327th nationally). New Orleans is also sending teams to the foul line at a below average rate.
Slessinger's club does get to the line at a top ten rate in the country, but that's about the only impressive thing about its resumé on paper. If Indiana operates at anywhere close to its season averages, the Hoosiers should find little resistance in putting points on the Assembly Hall scoreboard.
WHAT IT COMES DOWN TO
As we've learned by looking around the Big Ten this season, scheduling wins this season hasn't always worked out. The league already has losses to the following programs in 2014: Texas Southern, NJIT, Incarnate Word, Saint Peter's, St. Francis (PA), Central Michigan and North Florida.
That said, this is a game that Pomeroy and Sagarin both have Indiana winning and doing so comfortably. The Pomeroy prediction is a 22-point victory while Sagarin likes the Hoosiers by 16.5. Indiana's offense figures to run wild in this one and New Orleans doesn't appear to have the defensive chops to ward it off.
Filed to: New Orleans Privateers