What to Expect: Texas Southern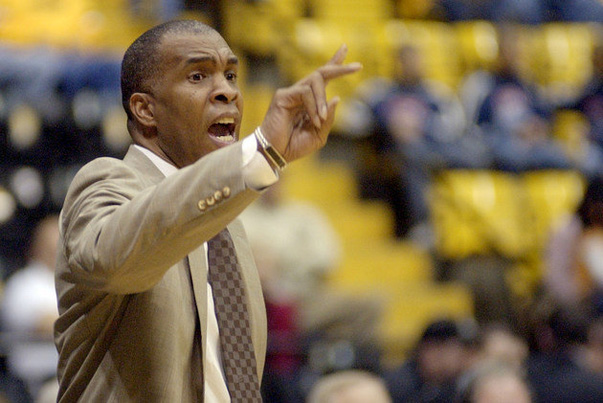 On a quick turnaround, Indiana is back in Assembly Hall tonight to begin the four-game Hoosiers Showcase. First up is Texas Southern, which is coached by former IU coach Mike Davis. 
The game will be broadcast live on the Big Ten Network at 6 p.m. ET with Chris Denari and Jim Jackson on the call.
First things first: If you haven't read our expansive Q & A with Davis, I recommend doing so at this link.
As far as Davis returning to Assembly Hall to coach against a program that he once led, it's an opportunity that he clearly is looking forward to with great enthusiasm. Despite the rocky ending to his tenure in Bloomington, time has likely healed much of the ill will toward Davis and the expectation is that he'll be welcomed with a friendly ovation when he's announced on Branch McCracken Court.
The program Davis now leads, Texas Southern, is coming off a trip to the NCAA tournament after winning the Southwestern Athletic Conference tournament last season. Given what the program lost in the offseason, which includes big man Aaric Murray, the likelihood for another run to March Madness aren't favorable.
PERSONNEL
A pair of talented perimeter players, one who IU fans should have some familiarity with, will lead Texas Southern into Assembly Hall. Nebraska transfer Deverell Biggs, who was dismissed by Tim Miles last season, as well as Marshall transfer Chris Thomas, are the two Tigers to keep an eye on.
Biggs scored 14 points in the team's season opening 86-62 loss at Eastern Washington on Friday and Thomas, once a four-star recruit, had 15 and is on the NBA radar. Davis has done well with reclamation products — most recently Murray, who averaged 21.6 point last year — and in Biggs and Thomas, he has a pair of talented players who should more than hold their own in conference play.
In our interview with Davis, he explained that two of his starters from last year's team aren't currently playing and one of his big men is also out. Senior forward Jose Rodriguez is out for the season and senior guard Madarious Gibbs will be out for three weeks.
That means more opportunity for some of the team's additions. One of them is 6-foot-9 Long Beach State transfer Nick Shephard. He's eligible immediately after graduating, but never really showed much for the 49ers. There's also junior college transfer Tonnie Collier, who scored 23 points off the bench in his first game for the program.
A QUICK TEMPO-FREE GLANCE
There's not much to be gleaned from tempo-free numbers after one game, but Texas Southern was a poor defensive team last season and the Tigers started out their opener on a poor note in that regard. Eastern Washington hit 15 of its 34 attempts from behind the 3-point arc in its win Friday night and 50 percent from the field.
Davis' teams at Texas Southern have excelled at keeping teams off of the free throw line and with that being a huge emphasis for Tom Crean, it'll be interesting to see if the Hoosiers can get to the line with any frequency.
For Indiana, imposing tempo while taking care of the ball better than it did against Mississippi Valley State should be at the top of the list of things to watch for. The Hoosiers should be able to find plenty of open perimeter looks and Texas Southern hasn't been a team that causes a lot of turnovers under Davis, so this should be an opportunity for Indiana to show improvement in its turnover percentage.
WHAT IT COMES DOWN TO
The KenPom prediction is a comfortable 88-67 win for the Hoosiers and his model gives Texas Southern just a four percent chance of pulling the upset. With several new players and a couple of experienced guys on the sideline, Davis is still very much in the development stages with this group and it showed in the result of the season opener.
Much of the night's intrigue will lie in the return of Davis and how he's received by a crowd that experienced plenty of ups and downs under his watch. The basketball feels like its on the back burner, but this is a game Indiana needs to win convincingly and with sharp execution with its first true test awaiting on Thursday in the form of SMU.
QUICK FACTS ON TEXAS SOUTHERN
Location: Houston, Texas
Enrollment: 9,646
Established: 1927
(Photo credit: Associated Press)
Filed to: Texas Southern Tigers