Film Session: The versatility of Robert Johnson
Freshman Robert Johnson posted a perfect 6-of-6 mark from the field during Indiana's second and final exhibition game of the season — a win over the University of Indianapolis.
A look at four of these scores — and the offensive versatility he possesses — in the latest edition of Film Session:
Early in the first half, Johnson has the ball out near half court with the shot clock around 15 seconds: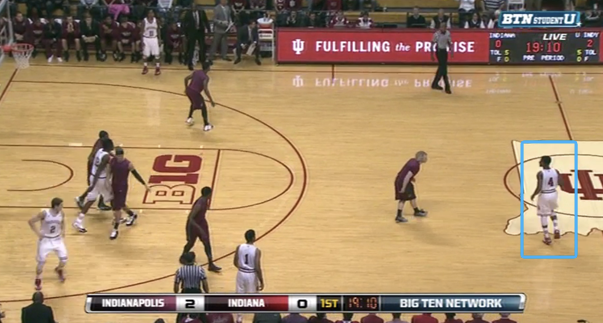 Johnson makes a move right and begins to go by his man, as Hanner Mosquera-Perea tussles with his man, who now has his back to the action: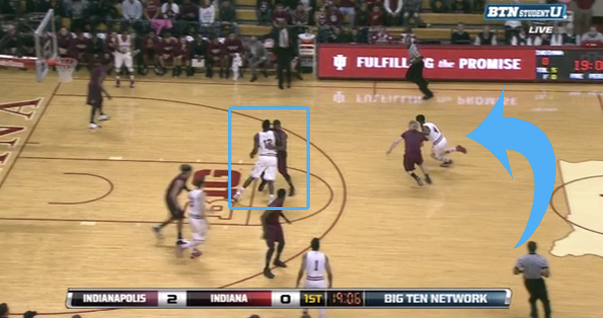 Johnson has attracked Yogi Ferrell's man out of the right corner and has him as an option, but a higher percentage look at the rim is in plain sight: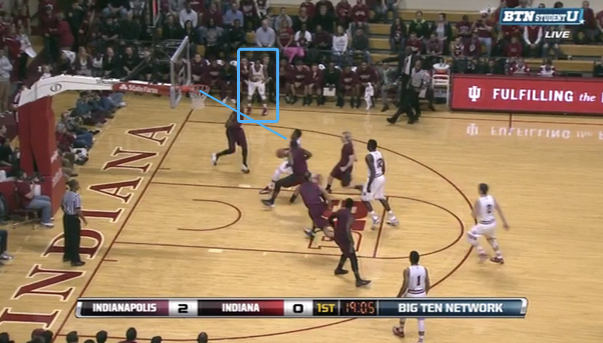 He scores his first bucket of the contest: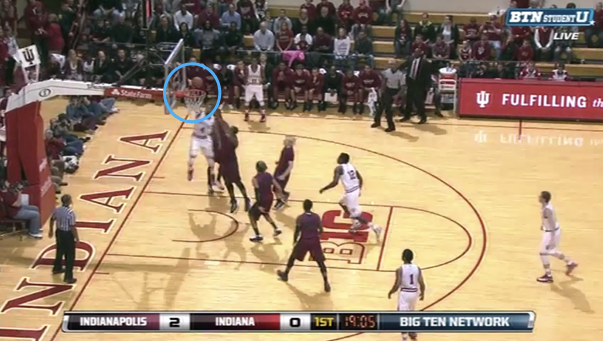 Video:
Tom Crean has talked about more corner 3's from his squad this year. While Johnson opted to finish this play off himself, having other ballhandlers who can penetrate gives Indiana's offense the luxury of tucking Ferrell — the team's only reliable ballhandler a season ago and a strong 3-point shooter (40.0 percent) — in the corner for open looks should the defense collapse.
Filed to: Robert Johnson