A closer look at Indiana's non-conference schedule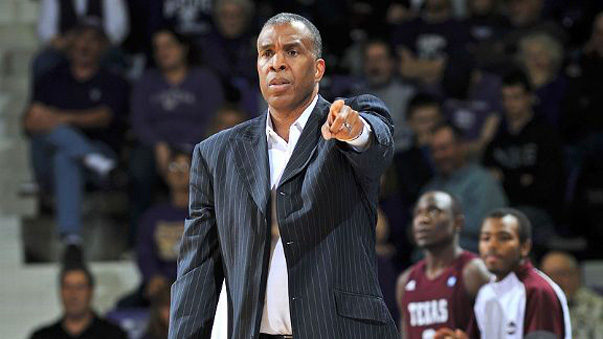 In case you missed it, Indiana announced its entire 2014-2015 schedule on Friday evening, including its 13-game non-conference slate.
Now that we know each opponent, here's a deeper dive into what the Hoosiers will face before the start of Big Ten play:
· Back to New York: For the third straight season, Indiana will play multiple non-conference games in New York. Two years ago, the Hoosiers played Georgia and Georgetown at the Barclays Center in Brooklyn. Last season, IU played Washington and Connecticut at Madison Square Garden. And this season, it's two more trips to MSG for a meeting with Louisville in the Jimmy V Classic on Dec. 9 and then Georgetown on Dec. 27. The Cardinals are the strongest non-conference opponent on the schedule and should open the season as a top 15 team while Georgetown is looking to bounce back after a NIT appearance last season.
· Mike Davis returns to Bloomington: For the first time since 2006, former Indiana coach Mike Davis will be on the sidelines in Assembly Hall. The 53-year old, who led the Hoosiers to the 2002 NCAA championship game, will bring Texas Southern to Assembly Hall for the Hoosiers Showcase, a four-game exempt tournament that also includes games with SMU, Lamar and Eastern Washington. Texas Southern is coming off a NCAA tournament appearance and added a pair of transfers in Deverell Biggs (Nebraska) and Chris Thomas (Marshall) and should provide a stiff test before Larry Brown and SMU come to town.
· No true road game: For the second time in the last three seasons, Indiana will not play a true road game in the non-conference. The Hoosiers will play three neutral court games, but did not schedule a road game prior to the Big Ten opener at Nebraska on Dec. 31. Indiana is the only Big Ten team without a true road game scheduled before conference play this season.
· SMU game loses some luster: The Mustangs will likely come to Assembly Hall ranked in the top 25, but when this game was announced last spring, it appeared that Indiana fans would have the opportunity to watch freshman point guard Emmanuel Mudiay go head-to-head with Yogi Ferrell, James Blackmon Jr., Stanford Robinson and Robert Johnson. Instead, Mudiay, a likely top five pick in next June's NBA draft, is headed to China to play professionally for $1.2 million rather than playing for SMU. After missing last season's NCAA tournament because of a poor non-conference schedule, the game at IU, along with a trip to Gonzaga, are two games that will be important for SMU.
· Guarantee/non-guarantee mix: For the second straight season, eight of the 13 non-conference games are classified as "guarantee" games for Indiana, which means Indiana will pay the opponent to come to Assembly Hall without a return game.
· Other notes: Indiana has not lost a season-opener since the 1997-1998 season. Mississippi Valley State, who will be the opening-game opponent, finished last season 9-23 and 347th in the KenPom.com ratings. IU is 1-0 all-time against the Delta Devils, last beating them by a 71-54 score on Nov. 16, 2010. … Of Indiana's non-conference opponents ranked in Jeff Goodman's ESPN.com preseason top 50, Louisville is No. 12, SMU is No. 17 (before Mudiay announcement), Pittsburgh is No. 31 and Georgetown is No. 48. IU is ranked No. 43. … The Hoosiers have never faced four of the programs on the non-conference schedule (Texas Southern, Lamar, Grand Canyon and New Orleans). … For the third straight year, Indiana will play its entire non-conference schedule in two states: Indiana and New York.
(Photo credit: Peter G. Aiken/Getty Images)
Filed to: 2014-2015 schedule