Hanner Mosquera-Perea not on Canada trip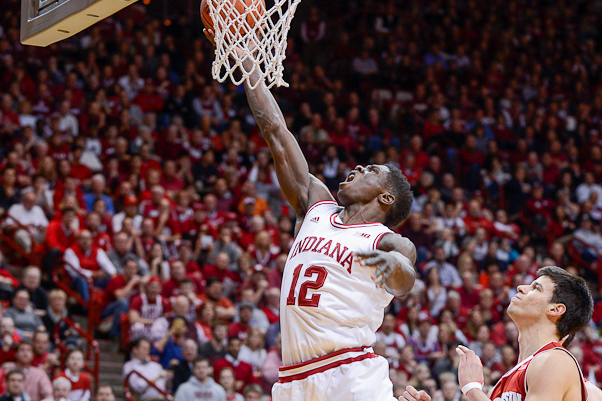 MONTREAL — Indiana will begin its five-game tour in Canada without a player who figures to be a major part of the upcoming season.
Junior Hanner Mosquera-Perea was not at Indiana's first game against Laval University at Brebeuf College on Friday night. An IU spokesperson said Mosquera-Perea's absence was due to a visa related issue and that it was possible he could join the team later on the tour.
"It's truly a day-to-day thing," Tom Crean said prior to the tip-off of the tour.
Through his first two seasons in Bloomington, Mosquera-Perea has averaged 2.0 points and 1.9 rebounds in 6.9 minutes per game.
Earlier this summer, Crean spoke about the importance of Mosquera-Perea taking a step forward entering his junior season.
"It's time to play. It's time to be really serious about playing extended minutes," Crean said. "It's time to be an enforcer at the basket. It's time to show that toughness that his body gives you. It's going to have to happen or he won't be out there as much. We need his consistency. It's no more fun and games, now it's time for you to lock in and mature and not anymore talk, let's get at it."
Filed to: 2014-2015 foreign tour, Hanner Mosquera-Perea