Juwan Morgan, Shake Milton set date for official visit to Indiana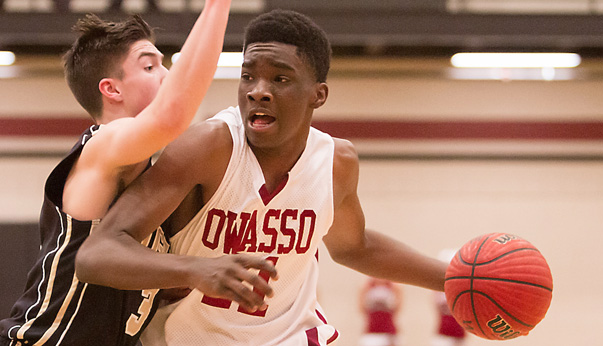 Two of Indiana's top recruiting targets for the class of 2015 will take official visits to campus together this fall.
Waynesville (Mo.) forward Juwan Morgan and Owasso (Okla.) guard Shake Milton will be in Bloomington the weekend of Sept 26-28, per their AAU coach with MoKan Elite, Rodney Perry.
Indiana football will be in town that weekend for a game with Maryland at Memorial Stadium. A kickoff time is to be determined.
In addition to the IU visits, both prospects also have dates for official visits to other schools.
According to Perry, the 6-foot-9 Morgan will visit Vanderbilt Aug. 28-30 and Washington on Sept. 12-14. Milton, a 6-foot-3 guard, will visit Oklahoma on Aug. 22-24, SMU on Sept. 5-7 and Illinois on Oct. 3-5.
Both players took unofficial visits to Indiana earlier in the summer and have discussed the idea of attending the same school.
"Shake and I are real close," Morgan told Inside the Hall. "That was a great thing (that we visited together) because before we joked about going to college together and then a school like Indiana, if Indiana wants you to come play basketball for them, you don't take that lightly. It was just cool that they are actually recruiting us both and it was just great being there with him."
As a junior at Owasso, Milton averaged 28.0 points, 5.9 rebounds, 3.9 assists and 1.7 steals per game and shot 63 percent on 2s and 88 percent from the free throw line. 
Morgan, meanwhile, was named the most improved player in Nike's Elite Youth Basketball League (EYBL) where he averaged 10.9 points and 6.8 rebounds per game for MoKan Elite.
Filed to: Juwan Morgan, Shake Milton