Zeller to join Oladipo on 2014 USA Men's Select Team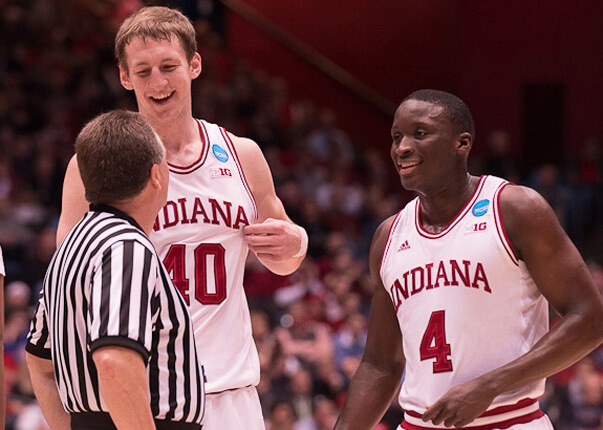 Former Indiana All-American and Orlando Magic guard Victor Oladipo isn't the only former Hoosier standout who will get a taste of USA Basketball this summer.
USA Basketball officially announced the roster for its 2014 men's select team and Cody Zeller will join Oladipo on the 13-man roster.
Zeller, who was a second team NBA All-Rookie selection, averaged 6.3 points and 4.3 rebounds in his first professional season in Charlotte.
"As an organization, we're excited that Cody has been selected by USA Basketball as one of 13 top young NBA players to comprise the 2014 USA Men's Select Team," said Hornets General Manager Rich Cho. "This is a great opportunity for Cody to gain invaluable experience practicing with some of the best basketball players in our country and will only help in his continued development as a player."
Joining Oladipo and Zeller on the roster are Chicago's Doug McDermott and Jimmy Butler, Golden State's Harrison Barnes and Draymond Green, Utah's Trey Burke, New York's Tim Hardaway Jr., Orlando's Tobias Harris, Boston's Marcus Smart, Brooklyn's Mason Plumlee, Cleveland's Dion Waiters and Miles Plumlee of Phoenix.
The select team will compete against the USA Basketball men's national team players at a three-day training camp in Las Vegas later this month.
Filed to: Cody Zeller