What to watch for: July evaluation period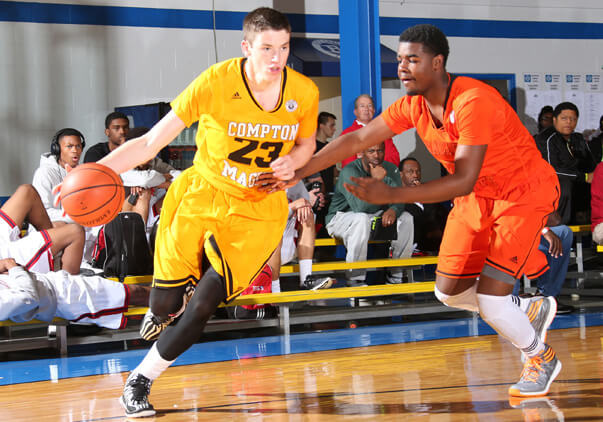 The first of three five-day July evaluation periods begins Wednesday at 5 p.m. and Inside the Hall takes you through five things we'll be watching for as college coaches hit the trail to evaluate prospects:
· Who will emerge as the top 2015 targets? With a little over four months until the start of the early signing period in November, Indiana has no players committed for its 2015 recruiting class. It's a unique position as Indiana has had at least one, if not two or more, commitments going into July dating back to the beginning of Tom Crean's tenure in Bloomington. The lone exception was in the summer of 2009 when the Hoosiers had yet to secure a commitment from Victor Oladipo or Will Sheehey, who would both commit in the fall and sign in November.
Last year, Indiana went into July with a commitment from James Blackmon Jr., who then opted to reopen his recruitment in August and then recommitted in late October. Indiana's top 2015 recruiting targets are outlined on the recruiting board and familiar names like Raymond Spalding, Shake Milton, Juwan Morgan, Kenny Williams and Jalen Coleman are all sure to be tracked heavily this month. But will a name lower on the board rise up or a new name totally off the radar, like Robert Johnson last July, emerge? That question will be answered soon enough.
· 2016 comes into greater focus: Indiana has already established itself very well with several class of 2016 prospects like T.J. Leaf, De'Ron Davis, Braxton Blackwell, Kyle Guy, Payton Pritchard, Quentin Goodin, Eli Wright and Nick Rakocevic. Each of those players have already visited Bloomington, which indicates there's legitimate mutual interest between the prospect and the program.
But recruiting for a specific class evolves over time based on a variety of factors and 2016 will be no different as program needs change as do the pursuits of certain guys based on how they develop. Not only should July introduce some new names in the 2016 class, but it should also tell us where those names mentioned above stands with the program.
· What impact will Chuck Martin have? This month will mark the first time that Martin, IU's new assistant, will be out on the road for the program evaluating prospects. Martin's ties are to the east coast, but Tom Crean said in his introductory press conference that he expects Martin to be able to help recruit in a variety of areas across the country.
Recruiting is a team effort, but it's often an assistant coach that lays a foundation for pursuing a prospect before the head coach or other assistants become involved as well. Which prospects will have the eye of Martin this month?
· Don't forget about the young guys: Crean has already started to lay the groundwork for in-state recruiting for the class of 2017, which is setting up to be a strong group led by Southport's Paul Scruggs, North Central's Kris Wilkes, Hamilton Southeastern's Zach Gunn and others.
Expect to see a strong IU presence at July games for the UA Grind Indy Hoosiers team, which includes all three players along with Justin Roberts of Pike and Gary Trent Jr., who is from Minnesota.
· Pay attention to who actually visits rather than who says they're going to visit: Recruiting coverage continues to grow each year which is great for fans who enjoy consuming the non-stop information that July can often bring. But with the growth in coverage and variety of outlets reporting from events, the amount of inaccurate information also rises.
Besides offers that get reported that aren't really scholarship offers, there are also plenty of prospects who say they're going to visit a school and never end up doing so. While it's certainly notable if a prospect expresses a desire to visit a particular school, actually getting a visit is a better sign that a recruitment has evolved into something more serious. Since visits aren't prohibited in July, keep an eye on who talks about visiting Indiana when interviewed this month and then actually follows through in August and the months that follow.
Filed to: July evaluation period