IU to announce Chuck Martin as new assistant coach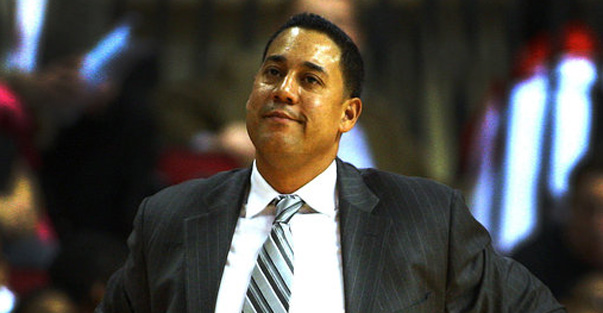 Indiana is expected to announce former Marist coach Chuck Martin as the newest member of its coaching staff in a 2 p.m. news conference this afternoon.
The Hoosiers have had an assistant coaching vacancy since late April when Kenny Johnson left for a similar position at the University of Louisville.
Martin, however, has been listed on the university's online staff directory for athletics for several weeks and has been actively recruiting.
A native of the Bronx, Martin was the head coach at Marist from 2008 to 2013 and was also an assistant coach at Manhattan, Drexel, Massachusetts, St. John's and Memphis, where he worked under John Calipari from 2006 to 2008.
Since his departure from Marist, Martin worked in the scouting department for the Oklahoma City Thunder.
The 44-year old Martin is a 1993 graduate of Monmouth with a bachelor's degree in Communications.
Inside the Hall will have complete coverage of the news conference later today.
Update: Here's the full release on Martin from Indiana media relations:
Bloomington, Indiana—Indiana University men's basketball coach Tom Crean has announced the addition of Chuck Martin as an assistant coach for the Hoosiers. Martin spent the last year as a member of the Oklahoma City Thunder organization and brings more than 14 years of coaching experience on the NCAA Division I level, including five as a head coach.
Martin, a Bronx native, spent five years as a head coach at Marist College. "He is a great recruiter, a talent developer, said graduating senior Jay Bowie. "I would say I improved in my four years as a player because of him."
Another four year player, Adam Kemp, surpassed former Marist and Indiana Pacer great Rik Smits for third place on the school's all-time rebounding list. Current player Chauvaughn Lewis, another Martin recruit, has scored more than 1,500 points in three seasons.
"He helped develop us," noted Kemp. "He improved me, mentally, and I became more aggressive and more physical as a player."
Before taking over the Red Foxes program, Martin was an assistant coach at Memphis from 2006-2008. During his time with the Tigers, he saw Memphis post a 71-6 record and was able to coach standouts Derrick Rose, Chris Douglas-Roberts and Joey Dorsey as the group made it to the 2008 NCAA Championship game. In addition, the Tigers became the first Conference USA squad to finish undefeated in the regular season and conference tournament in 2008.
Prior to his time at Memphis, Martin was an assistant coach at St. John's University from 2004-06. There, he played an integral role in helping upgrade the Red Storm's talent base. In January of 2006 campaign, St. John's recorded victories over two nationally-ranked opponents – then-undefeated Pittsburgh and Louisville – within a span of five days.
Before heading to St. John's, Martin spent three years at Drexel UniversityThe Dragons reached the Colonial Athletic Association Tournament championship game in 2003, and earned postseason National Invitation Tournament berths in 2003 and 2004. Drexel compiled a record of 36-18 in regular-season Colonial games in Martin's three years there. He helped develop current Wagner Head Coach Bashir Mason, who became the first player in Colonial history to earn Defensive Player of the Year honors as a freshman.
Martin also coached for one season at the University of Massachusetts, which came in the 2000-01 season. That year, the Minutemen reached the Atlantic-10 Tournament championship game. He began his collegiate coaching career as an assistant at Manhattan College during the 1999-2000 season. Martin's strong roots in New York City helped land All-Metro Atlantic Athletic Conference players Muggsy Green, Jared Johnson and 2004 NBA Draft selection Luis Flores.
Before embarking on his college coaching career, Martin served as camp director of the Eastern Invitational Basketball Camp. He also worked as an assistant coach at national powers St. Raymond's and LaSalle Academy in New York. Martin was an assistant at LaSalle from 1993-95, when he worked with future NBA players Ron Artest and Shamgod Wells. In his time at St. Raymond's Martin tutored former NBA center Ernest Brown and All-America and Virginia standout Majestic Mapp.
Martin, who played at St. Raymond's for three years, was inducted into the school's Hall of Fame in 1998.
Martin began his college playing career at Champlain Junior College in Vermont, where he captained a pair of NJCAA tournament teams. He played his final two seasons at Monmouth University, where he played point guard and averaged 7.1 points per game.
Martin is a 1993 graduate of Monmouth with a bachelor's degree in communications. He and his wife, Lee, have three children — a daughter, Ashley-Monet, and two sons, Jordan and Justin.
Filed to: Chuck Martin