Scouting video: Robert Johnson vs. Millwood school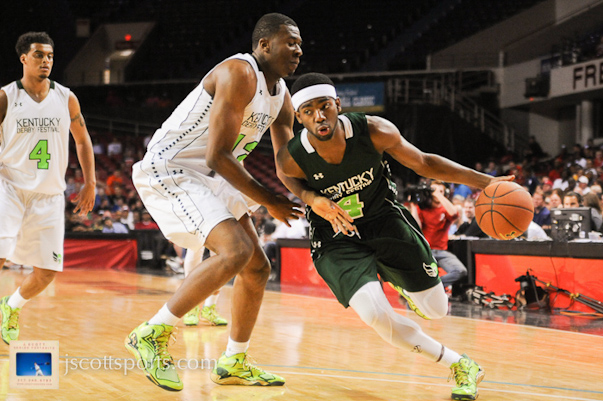 Over the summer, Inside the Hall will be taking a look back at some of 2014 signee Robert Johnson's top games from his 2013-2014 season at Benedictine College Preparatory.
(Previously: Scouting video: Robert Johnson vs. St. Benedict's, Scouting video: Robert Johnson vs. Christchurch School)
As a senior at Benedictine, Johnson averaged 24.5 points, 6.3 rebounds, 3.1 assists and 1.4 steals as the Cadets finished 25-7 against a schedule with talented teams from across the country.
In the third installment of our scouting video of Johnson, we look back at a February 4 meeting with the Millwood School, a private school in Midlothian, Virginia.
Benedictine prevailed on its home court, 76-62, as Johnson finished with 30 points (11-of-19 shooting), eight rebounds and seven assists in 26 minutes. To start the game, Johnson made five consecutive 3-pointers.
This video, available after the jump, has a little bit of everything to give you a more complete look at Johnson's game including made shots, some missed shots, a few defensive plays, a few assists and several rebounds as well.
Filed to: Robert Johnson