Scouting video: Robert Johnson vs. St. Benedict's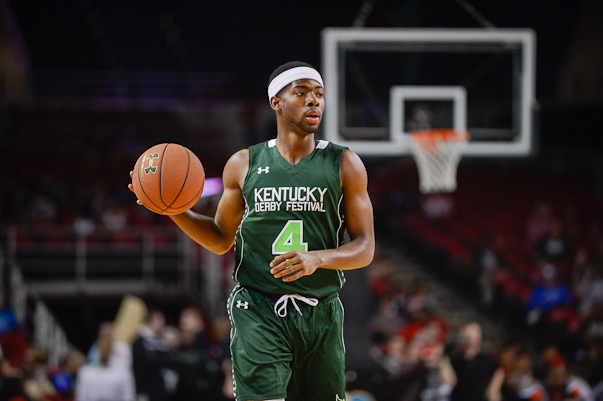 Over the summer, Inside the Hall will be taking a look back at some of 2014 signee Robert Johnson's top games from his 2013-2014 season at Benedictine College Preparatory.
As a senior at Benedictine, Johnson averaged 24.5 points, 6.3 rebounds, 3.1 assists and 1.4 steals as the Cadets finished 25-7 against a schedule with talented teams from across the country.
"Robert had the challenge of being the only returning starter this year from a state championship team that graduated four division I guys," Benedictine coach Ryan Marable told Inside the Hall during the season. "He has embraced that challenge not only statistically by carrying much of the scoring and rebounding loads while guarding the other teams best player night in and night out, but also by providing leadership and guidance to our guys on a daily basis in practices and games."
In the first installment of our scouting video of Johnson, we look back at a February 8 meeting with St. Benedict's Prep (N.J.) in the Primetime Shootout in Roselle, New Jersey.
Benedictine prevailed, 81-75, as Johnson finished with 30 points (10-of-22 shooting), 11 rebounds and four assists. St. Benedict's featured point guard Johnathan Williams, a VCU signee.
This video, available after the jump, has a little bit of everything to give you a more complete look at Johnson's game including made shots, some missed shots and a few assists as well.
Filed to: Robert Johnson