Thon Maker's guardian discusses possibility of move to 2015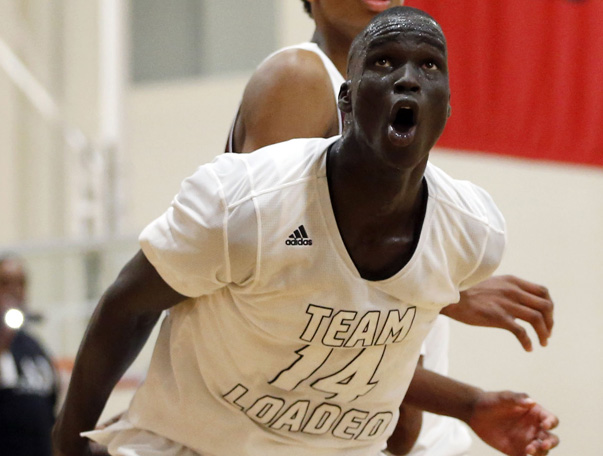 Top prospects reclassifying in order to accelerate a path to the NBA has become more common in recent years.
Just in the class of 2013 alone, both Andrew Wiggins (Kansas) and Noah Vonleh (Indiana) moved from the class of 2014, spent a season in college and are now ticketed for the NBA draft lottery.
Led by new commissioner Adam Silver, the NBA is eyeing a change to the age limit for the draft with the hopes of having a minimum age of 20 in place before the 2016 draft. That could mean that the class of 2015 would be the final group of incoming college basketball freshmen with the ability to spend just one season in college and then depart for the NBA.
Discussion of the rule change has led to corresponding chatter regarding class of 2016 prospects looking to move to 2015.
Thon Maker, a consensus top three player in the 2016 class who plays at the Carlisle School in Virginia, has been a name mentioned as a possibility to reclassify.
Last weekend at the adidas Gauntlet in Fishers, Maker's guardian, Edward Smith, was asked to address the potential for a move to 2015 for the native of the Sudan.
"We looked at it with his school," Smith told reporters at the Best Choice Fieldhouse. "He's a 4.0 student right now and we wanted to make sure he stays sound with the academic process. If we could do it, we would, but it is going to be really hard because they're not that many periods in the day.
"And I think the NCAA recently took away some of the online providers (for classes). So we're not going to go outside the box in terms of that. If we could do it, we would. My feeling is an extra year in college versus an extra year of high school would be beneficial."
The 7-foot Maker, who was offered a scholarship by Indiana earlier this month, is one of the most coveted players in the country with interest from Duke, Louisville, Kansas, Kentucky, Memphis, Wake Forest, UNLV, Virginia and several others.
(Photo credit: Vernon Bryant/adidas)
Filed to: Thon Maker