Big Ten, Big East establish Gavitt Tipoff Games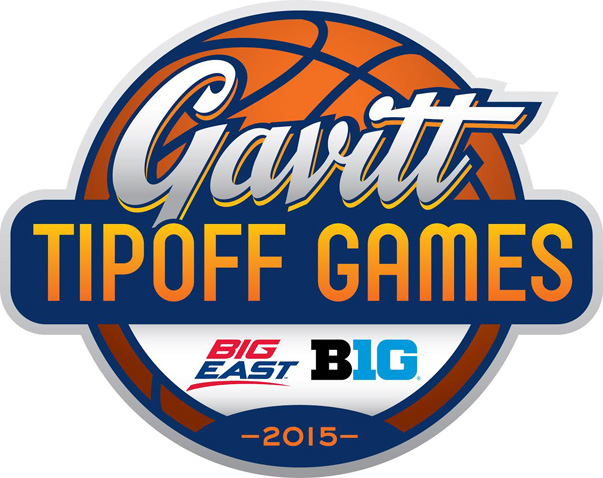 The Big Ten and the Big East have announced the Gavitt Tipoff Games, an annual series of eight games that will be played between the two conferences.
The event is named in honor of the late Dave Gavitt, the founder of the Big East and a 2006 inductee into the Naismith Basketball Hall of Fame.
Each season from 2015 to 2022, the Gavitt Tipoff Games will showcase four home games for each Big Ten and Big East school on Tuesday, Wednesday, Thursday and Friday during the college basketball season's first full week.
Over the course of the eight year agreement, each Big Ten team will play in the event a minimum of four times and each Big East team will play a minimum of six times.
The matchups for the first Gavitt Tipoff Games will be announced in the spring of 2015.
Broadcast assignments for each matchup will be determined by the conference of the home team with Big East home games being televised by FOX Sports 1 and Big Ten home games appearing on ESPN or BTN.
According to the Big Ten's press release, "teams from both conferences already meet in some traditional rivalry games, and those matchups will continue during the 2014-15 season."
"I think you can count the people on one hand who have had as much influence on college basketball as Dave Gavitt," Indiana coach Tom Crean said. "This is a fitting way to recognize an individual who left an indelible impression on basketball and bring two great conferences like the Big Ten and Big East together to create a one of a kind event to start the college basketball season.  We are excited to take part in this."
"We are excited to honor Dave Gavitt and his contributions to the sport of basketball through the establishment of the Gavitt Tipoff Games," said Big Ten Commissioner James E. Delany in a release. "Dave was a friend and a mentor to me and often mentioned that college basketball should do a better job of tipping off the season, similar to opening day in baseball. I think he would approve of our effort to start a new tipoff tradition, grow the game and serve the best interests of the student-athletes and coaches in these two great conferences."
Filed to: 2015-2016 schedule, Gavitt Tipoff Games