Around the Hall: Blackmon Jr. tops list of incoming Big Ten freshmen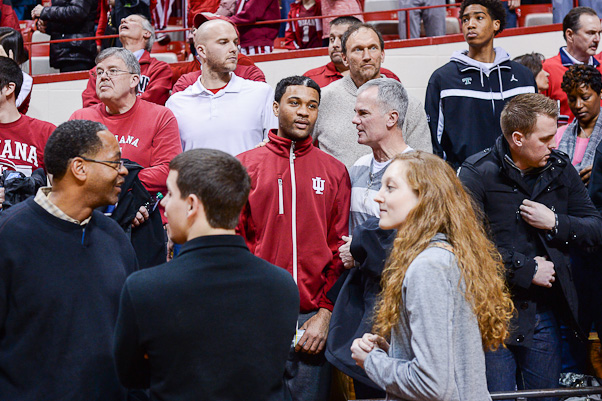 Around the Hall is recommended reading from the Inside the Hall staff.
· James Blackmon Jr. tops the list of incoming Big Ten freshmen according to Tom Dienhart of BTN.com.
· Indiana signee Robert Johnson lived up to his billing and was named the All-Metro player of the year in Richmond.
· The Hoosiers have expressed interest in Boston College transfer Ryan Anderson along with Washington, San Diego State, Arizona, Iowa State, New Mexico and others.
· Indiana is mentioned with Canadian class of 2014 big man Link Kabadyundi according to Hoops Hype Canada.
· The official IU Athletics YouTube account has highlights of Will Sheehey's play in the 2014 Reese's All-Star Game.
· Austin Etherington is scheduled to visit Butler, Missouri State and potentially New Mexico.
· Class of 2014 Morgan Park (Ill.) forward Josh Cunningham will take his fifth and final official visit this weekend.
· Dan Hanner of RealGM is out with his way-too-early projections for the 2014-2015 season.
· Despite multiple reports otherwise, the father of Michigan guard Nik Stauskas maintains that his son is undecided on the NBA.
· The Washington Post evaluates Maryland's roster for next season following three transfers that were announced this week.
· Penn State freshman guard Graham Woodward has decided to leave the Nittany Lions program.
Filed to: James Blackmon Jr., Robert Johnson