Big Ten tournament to expand to 13 games with addition of Maryland, Rutgers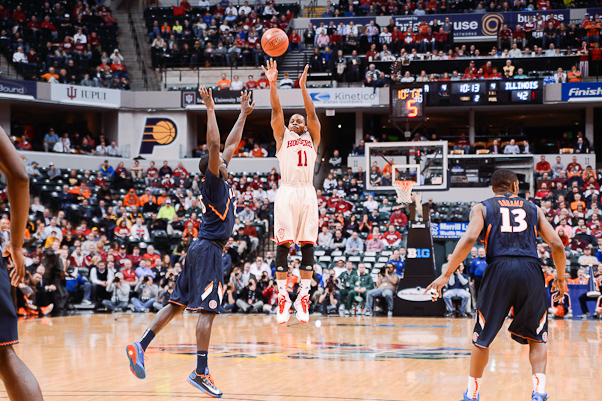 When the Big Ten men's basketball tournament tips off next March at the United Center in Chicago, the event will span five days and add two games.
The extra day and extra games are necessary to accommodate Maryland and Rutgers, who will officially join the conference on July 1.
Big Ten Senior Associate Commissioner for Television Mark Rudner told Inside the Hall on Thursday afternoon that the conference tournament will now begin on Wednesday with two games.
From there, the tournament will follow its current format: four games on Thursday, four quarterfinals on Friday, two semifinals on Saturday and the championship game on Sunday.
Rudner said the league has not decided on how seeding will work for the expanded tournament.
"We haven't determined the times, we haven't determined the seeding," Rudner said. "All we know is that we go from 11 games to 13 games."
The SEC currently has a 14-team tournament and under their format, the top four teams in the standings receive byes on Wednesday and Thursday. The fifth and sixth seeded teams play the winners of Wednesday's games.
Last month, the Big Ten announced scheduling for the next three seasons. Under the new format, each team will play a home and home with five opponents and single plays with eight others.
Filed to: Big Ten Tournament