Could Temple transfer Anthony Lee be a fit for IU?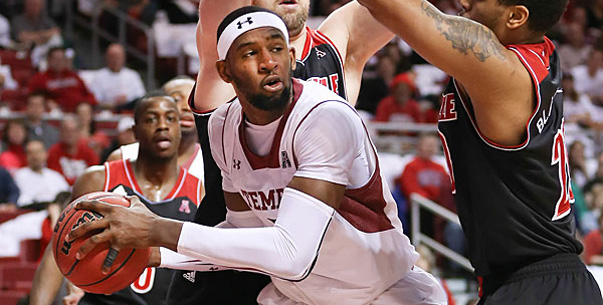 About a year ago, Christian Watford's block in the round of 32 helped seal Indiana's win over Temple as the Hoosiers advanced to the Sweet 16 for the second straight season.
The Temple player Watford blocked, 6-foot-9 forward Anthony Lee, is now leaving that program and is one of the first significant graduate transfers to emerge this spring.
The graduate transfer has become a major part of spring recruiting in college basketball as it allows players who have graduated to seek immediately eligibility at another program. For programs seeking an immediate contributor, it can be a better alternative to reaching for a lower rated player or a JUCO prospect.
Indiana has had experience pursuing graduate transfers in recent years. The Hoosiers recruited Garrett Green, who ultimately picked San Diego State before the 2011-2012 season. And after Maurice Creek and Remy Abell left the program last spring, Indiana added Evan Gordon from Arizona State.
Given that Indiana continues to recruit frontcourt players for the class of 2014 with the likely departure of Noah Vonleh to the 2014 NBA Draft, it makes sense that Lee could get a look from any program in need of frontcourt help.
The left-handed forward is originally from Maryland, but his family now resides in the Quad Cities in Iowa.
So what kind of player is he?
As a junior for the Owls, he averaged 13.6 points and 8.6 rebounds per game. His efficiency numbers weren't great (49.7 effective field goal percentage), but his ability to finish and rebounding numbers are that of a player who can certainly help.
Lee was eighth in the American Athletic Conference in offensive rebounding percentage (10.9) and third in defensive rebounding percentage (20.2).
To get a better feel for how he gets his points, we enlisted the help of our friends at Shot Analytics: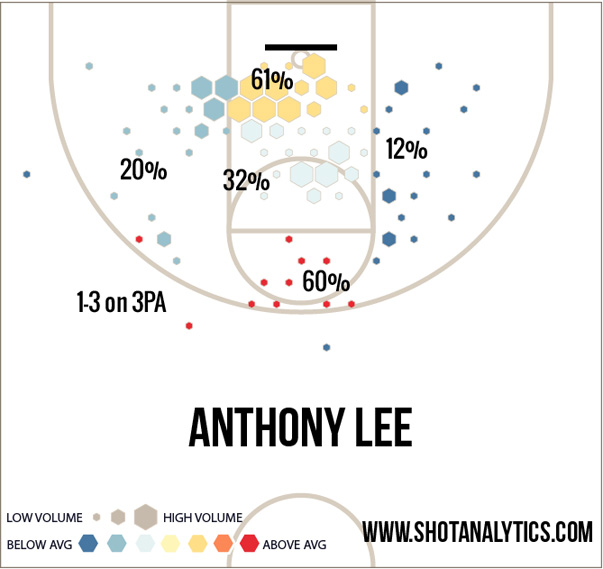 As you can see, Lee is very strong around the basket, which is where most of his 309 field goal attempts last season came from. He's got very light usage with solid results near the top of the paint, but his bread and butter is inside.
Nearly 76 percent of his field goal attempts came from inside the paint, where he shot 56 percent overall. He shot just 25 percent in the midrange and 33 percent on 3s (with only three attempts).
Obviously, there's a ways to go here as news of Lee's departure from Temple just became known this morning. Reports suggest that Owls coach Fran Dunphy will grant him his release and he'll have one year of eligibility remaining assuming he moves onto a school that offers a graduate program not offered at Temple.
Indiana's options in the class of 2014 include Josh Cunningham, Yante Maten and Marvin Clark with other names sure to pop up, but with his size and experience, it might be hard to find a player more ready to contribute right away than Lee.
Update, 6:48 p.m.: Jeff Goodman of ESPN.com reports that several schools have already expressed interest in Lee, including Iowa State, Illinois, Marquette, Indiana, Louisville, Ohio State, Florida, Florida State, USC, Miami, Pittsburgh and North Carolina State.
(Photo credit: Philly.com)
Filed to: Anthony Lee