Report: Vonleh leaning toward entering NBA draft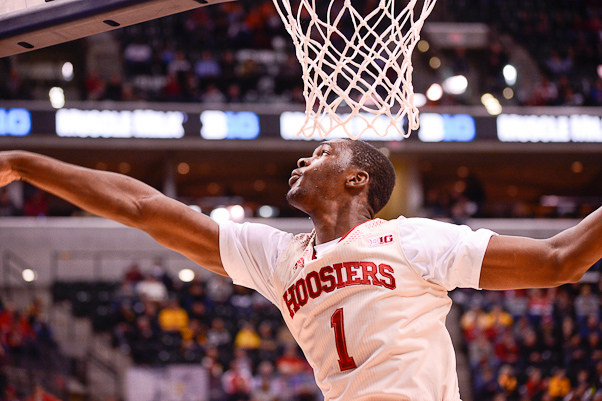 Indiana freshman Noah Vonleh is strongly leaning toward entering the 2014 NBA draft, according to a report on Saturday evening by Adrian Wojnarowski of Yahoo! Sports.
Citing sources, Wojnarowski reports that "Vonleh's inner circle has been engaged in dialogue with a few prominent NBA agents, especially across the past several weeks of the season. NCAA bylaws allow players, families and associates to talk with agents and still preserve their amateur eligibility."
Vonleh was named the Big Ten freshman of the year and third team All-Big Ten after averaging 11.3 points and 9.0 rebounds per game.
The 6-foot-10, 240-pound forward would be the first one-and-done to play at Indiana since Eric Gordon.
After Indiana's loss to Illinois in the first round of the Big Ten tournament on Thursday, Vonleh was asked about his process for making a decision on the draft, but shot down the question by saying "I'm not going to talk about that right now."
The deadline to enter the 2014 NBA draft is April 27.
Filed to: Noah Vonleh