Q & A: Cody Zeller talks rookie season in NBA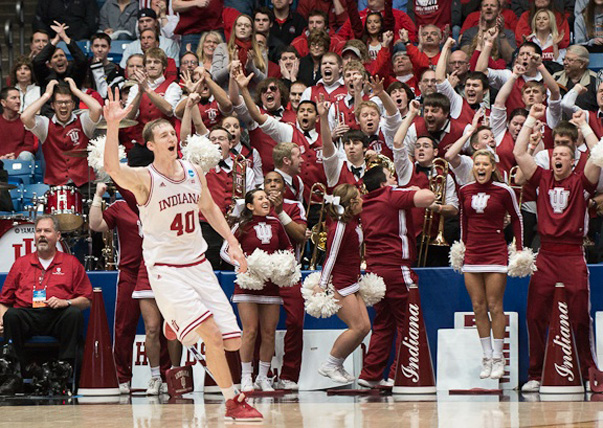 Cody Zeller was a program-changing recruit for Indiana.
In his two seasons in Bloomington, the All-American forward led the Hoosiers to 56 wins and an outright Big Ten championship before entering the 2013 NBA Draft, where he was the No. 4 overall pick by the Charlotte Bobcats.
Inside the Hall had the opportunity recently to talk at length with Zeller on Tuesday about his rookie season and about his time at Indiana. In part two of a two-part series that has appeared this week on the site, Zeller reflects on his rookie season with the Bobcats (click here to read part one of our Q & A with Zeller):
Inside the Hall: You're almost three-quarters of the way done with your rookie season right now. How has the adjustment been?
Cody Zeller: It's a tough process going from college to the NBA. The game is so much different, both on and off the court it's a big adjustment but I feel like I've made the adjustment pretty well. It's definitely been a fun year for me.
ITH: What's the adjustment like to the NBA? What's so different about it?
CZ: I think there's so much that's different really both on and off the court. On the court, you're playing against grown men every night. The style of play is a lot different than college. I think the biggest difference is just that night in and night out you're playing against the best players in the world. And you know, in college, maybe you have a few good games each year, a couple tough matchups but in this league it's the best players in the world every night. There's no easy games. There's no non-conference games, none of that. We just played San Antonio, Oklahoma City, Miami and we've got the Pacers tomorrow (Editor's note: Zeller scored 11 points in a 109-87 win over the Pacers on Wednesday). So it's kind of just how this league goes. There's no time to catch your breath or get a rhythm. That's the biggest difference.
ITH: What's the best aspect of being a professional basketball player, would you say?
CZ: Oh man, there's so much that comes with it. I don't know if I could pick one thing. I mean, it's tough off the court as well, moving to a new city, being 21 years old and not knowing anyone. Obviously you travel a lot, you're gone a lot so it's tough to build relationships with the right people, so that's definitely been a big adjustment for me as well. But anytime I have a bad game or things aren't going well, I remind myself that I'm basketball for a living and playing in the NBA, which is something I've always dreamed of. So it's tough to have a bad day when you think about it like that.
ITH: So would it be fair to say that the goods outweigh the bad for you?
CZ: Yeah, definitely. 100 percent. I've always dreamed of getting to play like this. It's been nothing but fun for me, especially going around early in the season to all these arenas for the first time and playing against these teams for the first time. A lot of these guys I grew up watching, and it's been nothing but a fun year for me. I'm living the dream.
ITH: Over your past five games, you've scored at least 10 points four times. You only did that four times in your prior 55 games. Are you feeling a lot more comfortable now? How do you feel your game is progressing?
CZ: Yeah, I mean, I'm just trying to bring energy to the court on offense and defense. Just trying to be an energy guy and get offensive rebounds and play good defense. It's fun being a role player for a change, just to be an energy guy and come in and try to make an impact from that way instead of being the mean scorer like I've been in college and high school.
ITH: How often does Bobcats owner Michael Jordan interact with the team, and what kind of stuff do you pick up from being around him?
CZ: He's around every once in a while, he's probably been to four or five games. He's great as far as he acts like a lot of players still so he'll be in the locker room or the training room and interacting with all of us. He's obviously the best player of all-time, so any little thing you can pick up from him or advice you can get from him is obviously very valuable.
Filed to: Cody Zeller