Film Session: Problems at Purdue
The Boilermakers ran the Hoosiers out of Mackey Arena on Saturday afternoon by a score of 82-64. It was a rough one for IU, as poor communication, missed lay-ups and some stagnant offense in the second half led to the blowout loss.
A look at some of their issues in the second half in the latest edition of Film Session:
Yogi Ferrell drops in IU's first field goal of the second half with a trey from the left corner: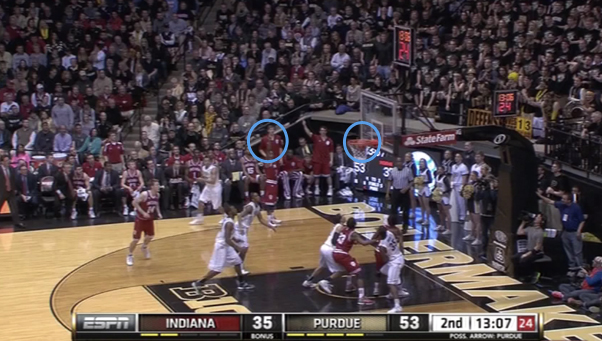 But on the other end, Indiana's D give two points right back. Bryson Scott brings the ball up the right wing as Ferrell begins to sweep through. Jeff Howard, Jeremy Hollowell and Stanford Robinson are in a line at the top of the key: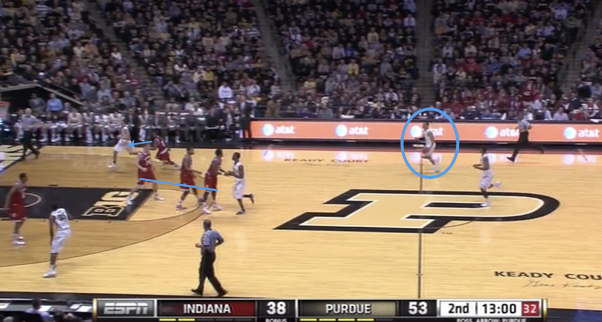 But no one talks and picks up the ball and Scott starts to make a move off the perimeter. Howard recognizes that no one picked up the ball, but he's still several feet away when Scott attacks: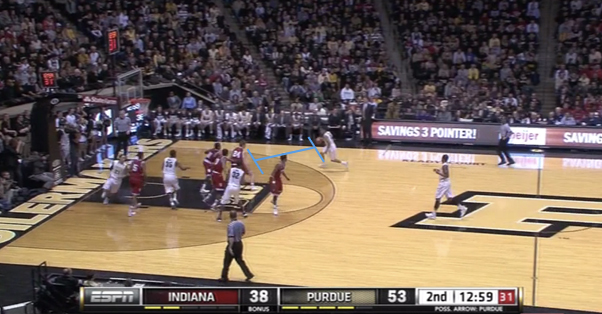 Howard does a decent job of getting his hands up and distrupting the shot: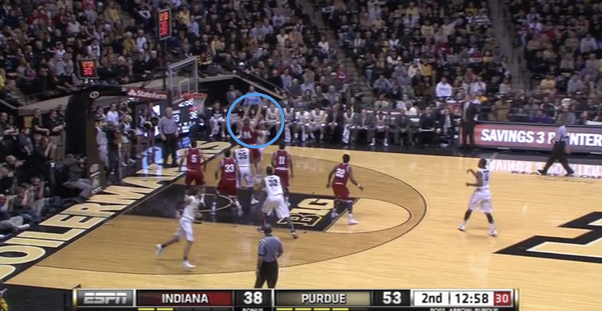 But Scott hits the shot: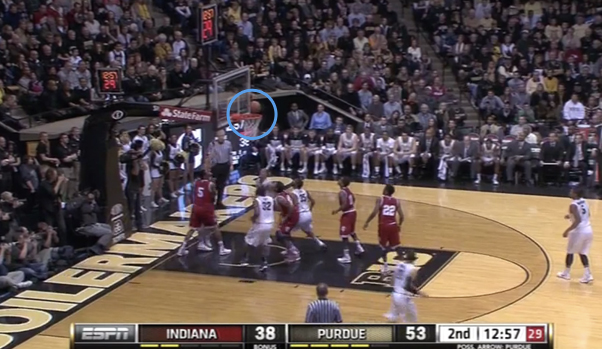 While Howard was able to recover somewhat here, Indiana's inability to simply pick up the opposition's ballhander at the onset of the possession meant Purdue quickly picked up two points.
Video:
Filed to: Purdue Boilermakers