Film Session: Troy's start, second half turnovers
After just five turnovers in the first half, the Hoosiers coughed the ball up 11 times against Minnesota in their 66-60 loss at Williams Arena on Saturday evening.
We'll take a look at how Minnesota's press and trapping sped IU up, as well as Troy Williams' strong start in the latest edition of Film Session:
Stanford Robinson finds Noah Vonleh with a pass near the top of the key: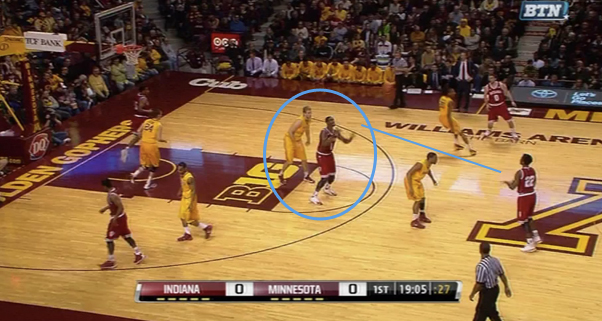 Vonleh surveys his options and opts to dribble right to hand off to Williams: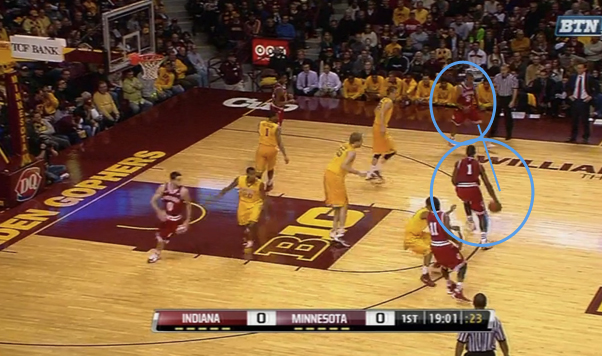 On the hand off, Williams looks like he may come down the middle of the lane. Vonleh seals off Joey King: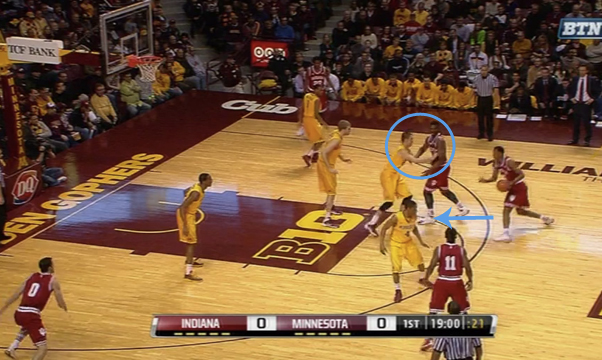 Williams ends up crossing over right and finding space in the mid-range on the right high block. King is stumbling to keep up: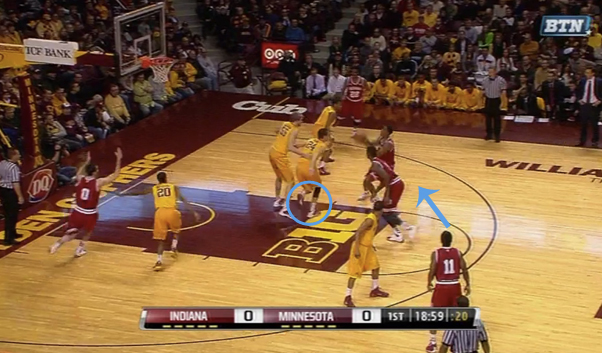 Williams is able to hoist the shot and hit the top of his jump before King reaches out to try and get a hand in. The shot drops for the freshman: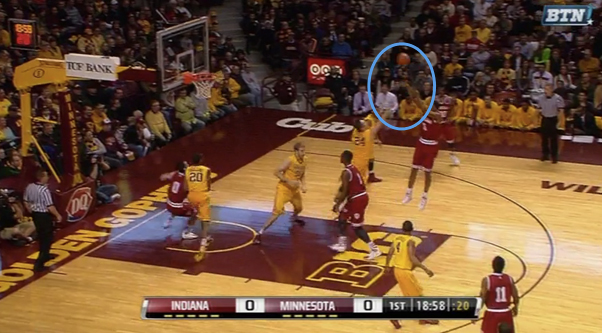 Williams struggles at times with his decision making, but he did a nice job here of finding open space with the help of Vonleh, getting to the spot and scoring.
Video:
Filed to: Minnesota Golden Gophers, Troy Williams