Fischer rules out transfer to Big Ten school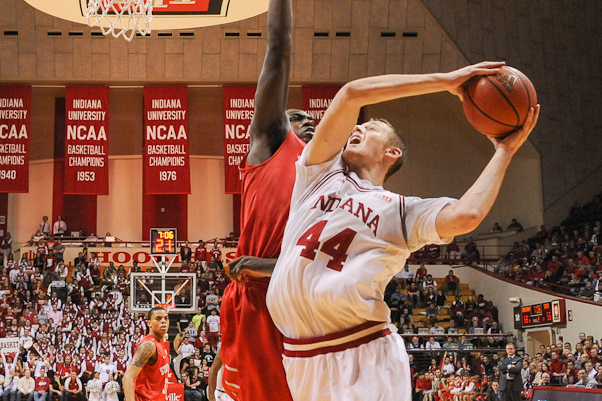 In his first public comments since Monday's announcement that he had withdrawn from Indiana, Luke Fischer said he will not consider any Big Ten schools when deciding where he'll continue his college basketball career.
Fischer, who averaged 2.8 points and 2.1 rebounds in 13 non-conference games for IU, said on his Twitter account on Wednesday evening that "out of respect for coach (Tom) Crean and Indiana University, I will not be considering any Big 10 schools during this process."
Reports earlier in the day on Wednesday suggested that Fischer could consider schools like Iowa, Minnesota, Nebraska and Wisconsin, but that will not be the case.
Fischer did not give a timetable or a list of schools that he will consider in the process.
"I want to thank coach Crean and the rest of the staff, Indiana University, and their fans for the opportunity they provided me," he added. "My family and I will be looking at all the options available to me and making a decision on my future plans."
Filed to: Luke Fischer