Luke Fischer leaves Indiana, will transfer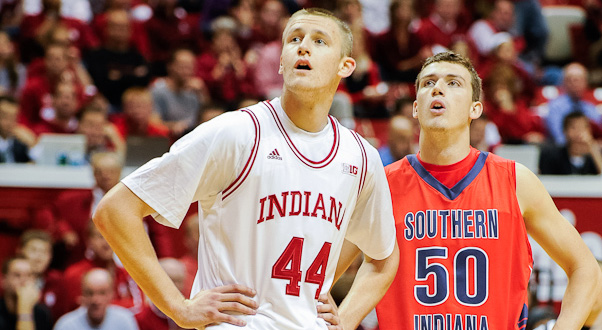 Freshman center Luke Fischer is no longer enrolled at Indiana University, Indiana announced in a press release Monday afternoon.
"Luke has decided to withdraw from Indiana and pursue another educational and basketball opportunity," Indiana coach Tom Crean said in the release. "He explained to us he is looking for a different fit for him. We hate to see a fine young man like Luke leave, but he has made his decision and we wish the entire Fischer family well."
Fischer had played in all 13 of Indiana's games this season and averaged 2.8 points, 2.1 rebounds and 0.8 blocks in 10 minutes per game.
In his most recent outing on Dec. 22 against Kennesaw State, Fischer recorded a career-high 10 points and also had three blocks.
When Crean spoke to the media later Monday afternoon, he said Fischer informed him of his desire to transfer at around 10 a.m. Monday morning.
As far as where Indiana goes from here, he said the team will simply "move on" from his departure.
"It is what it is, and you wish him the best," Crean said. "We'll miss his potential. We'll miss him as a person. He did an outstanding job here, academically. He's an outstanding young man. And we move right on. The team moves right on, practice moves right on, and we just go. That's really what it was."
Filed to: Luke Fischer