The Inside the Hall Mailbag: December 28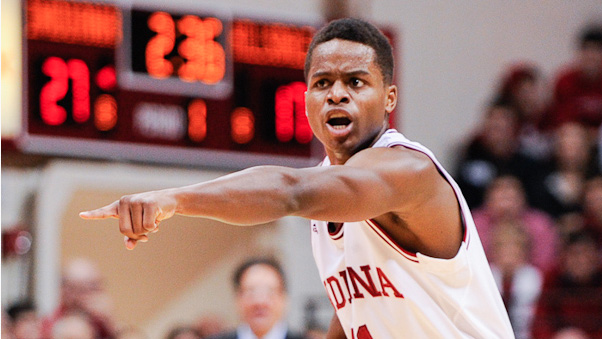 The Inside the Hall Mailbag is a collection of questions tweeted to us via Twitter (@insidethehall), submitted on our premium forum and sent to us via our Facebook page. Submit your questions and we'll answer as many as we can.
HoosierSmitty on the premium forum writes: Aside from the turnover issue, what is going to be Indiana's biggest obstacle in the B1G?
Though turnovers are going to be an issue with this team going forward, I think Indiana's biggest obstacle heading into the Big Ten season outside of that will be finding some diversity in its scoring.
It's been well-documented that Indiana has struggled from beyond the arc this season, and come Tuesday, teams will start trying to force Indiana to shoot from the outside. Opponents will have the tools to stop the Hoosiers in the paint, and if outside scoring is a struggle already — only 18 percent of their scoring comes from 3-pointers, 22nd-worst in the country — they might have even more trouble scoring come conference play. That in itself might be the Hoosiers' biggest obstacle in the Big Ten outside of its turnover issues at the moment. — Jordan Littman
HoosierFan76 on the premium forum writes: Do you feel that the starting lineup is set in stone? This year promised more variation in the lineup, but to this point the only change was starting Jeff Howard in place of Jeremy Hollowell for one game, which seemed to work pretty well to motivate Jeremy. Some advocate moving Luke Fischer into the starting lineup and sending either Troy Williams or Jeremy to the bench. Others question whether Evan Gordon or Stan Robinson should start in place of Troy. Do you see any of those possibilities as likely to happen, or do you think that Coach Crean has found his starting five and will stick to it the rest of the season?
To answer your question directly, I do not think Tom Crean has found his permanent starting five and will stick to the current lineup for the rest of the season.
As far as the scenarios you brought up, I think one in which Williams is replaced by either Robinson or Fischer could be possible at some point. Williams has one of the team's highest turnover rates and lowest assist rates, and for what Crean is trying to achieve with a fast-paced team that doesn't turn the ball over much, Williams isn't necessarily providing a winning recipe at the moment.
Both Robinson and Fischer have shown a lot of potential of late, and Robinson could turn into an effective 2-guard option for this team as the season goes on. Fischer, obviously, could move into the starting lineup and play center, which would allow Noah Vonleh to play at the 4, his natural position. And I think either scenario could play out before the end of this season. — Jordan Littman
Skotchie on the premium forum writes: What if any knowledge can you share on how the freshmen class has transitioned to life at IU, academically, basketball, being away from home, any mentions about the crazy passion basketball fans have for the team?
I don't think you even need to look far to see how the freshman class has adjusted to life at IU. All you need to do is look at social media, and the answer is right there. IU's six scholarship freshmen are all very close to each other and have really brought each other along from the time they arrived on campus to this point. Especially with four of the six being from out-of-state, I think it has helped that they have all adjusted to life away from home together. Not to mention, the older players have also helped in adjusting them to life in Indiana and understanding the pressures of donning the cream and crimson.
On the court, I think the answer has been obvious, too, in that two of the six are starting and the other four have seen consistent playing time, as well. I am sure there have been bumps in the road, but in all, IU's freshmen seem pretty settled in Bloomington. — Jordan Littman
Tj21 on the premium forum writes: How much do you feel we will see some type of extended or trapping pressure defense, like the 1-3-1 we have seen? Do you see this as a change up, situational defense or one we may see to increase tempo for an extended period of time?
Based on the fact that IU has only used it in two games this season and it wasn't exactly a huge success in either outing, I would imagine the Hoosiers' press defense will only be used in certain game situations.
The fact that Kennesaw State, a team that has only one Division I win in 13 games, was able to break the Hoosiers press and get its offense going is a sign that come Big Ten season, teams will be able to run through Indiana's press. — Jordan Littman
@OhioHoosier on Twitter writes: With the non conference schedule in the books, what does IU have to do in the Big 10 to make the tournament?
Looking back at Indiana's non-conference season, the Hoosiers came out with a 10-3 record, which is nice, but their best win came against Stony Brook — an America East Conference team that already has losses to St. Francis (N.Y.) and La Salle.
If Indiana wants to make the NCAA tournament, it will have to find its marquee wins in the Big Ten season. With three losses already, the Hoosiers cannot really afford to go under .500 in conference play. They will have plenty of chances to reach that plateau, but again, it all comes down to getting a marquee win, either against a top opponent at home or a solid win or two on the road, to flaunt to the selection committee. The Hoosiers don't have a bad loss at the moment, but they don't have a quality win, either. They have the potential to change that with their next 18 games. — Jordan Littman
Scott Marsho on Facebook writes: Will we continue playing 12-13 guys in Big Ten play? How many guys will average 25+ minutes/game?
I cannot imagine Indiana will play 12-13 guys per game come Big Ten season. I would think Crean will cut the rotation to about 9-10 players per game. In conference play, Indiana really cannot afford to mess around with its substitution patterns as teams can really capitalize on it, and I think you will see Crean shortening the leash on how many players see playing action.
As far as players who will average more than 25 minutes per games, the Hoosiers already only have two guys averaging that many minutes: Yogi Ferrell (30.2) and Will Sheehey (26.2). And I think that will remain the same in Big Ten season, too. Ferrell is playing like Indiana's best player at the moment and Sheehey has almost become a coach on the floor in his senior role, which makes them the Hoosiers' two most valuable players at the moment. I'd imagine those two remain in the 25+ minute per game category, and as long as he can stay out of foul trouble, potentially Vonleh can average that many, as well. — Jordan Littman
Duane Kastner on Facebook writes: Hollowell, (Austin) Etherington, and (Collin) Hartman are all tall, decent shooters…why not have one of them in the game at all times and give them a couple of shots outside the 3-point line? It would sure help out in the middle if we had some guys that could get hot from outside once in a while.
Duane, it's a good idea, in theory, but this season, the three are shooting a combined 8-for-35 from beyond the arc. Hollowell has six of those makes and 23 of those attempts.
As of right now, it seems that Etherington and Hartman don't even have the confidence to shoot 3-pointers, which makes it difficult for Indiana to even put either of them in. They're on this team for their scoring; If they won't shoot, what value do they hold? If Etherington and Hartman start building on their confidence a bit more, start making some shots in practice and that seeps into game play, there certainly can be a role for the both of them on this team. But when they aren't even taking the shots in-game, it's difficult to justify why they should be getting playing time. — Jordan Littman
@kingdiesel1234 on Twitter writes: What changes can we expect to limit turnovers?
As Crean said last week, his team needs to realize the value of each possession. And heading into Big Ten play on Tuesday, that understanding will be pivotal in order for them to limit turnovers. The Hoosiers have 40 in their past two games, but it has come from sloppy and careless play. That can't happen in the Big Ten. Crean has been emphasizing that his team can't keep trying to hit "home runs" off every possession because it will mostly result in turnovers, but at the same time he doesn't want his team to not play fast.
So as far as what changes fans can expect, it would likely entail the Hoosiers being a bit more careful in their passing. Crean doesn't want Indiana to change its offensive pace, and turnovers will come based off fast play, but careless mistakes must be weeded out of the Hoosiers offense if they want to be successful down the line. — Jordan Littman
Filed to: Twitter Mailbag