Pitino confirms game with Indiana in Jimmy V Classic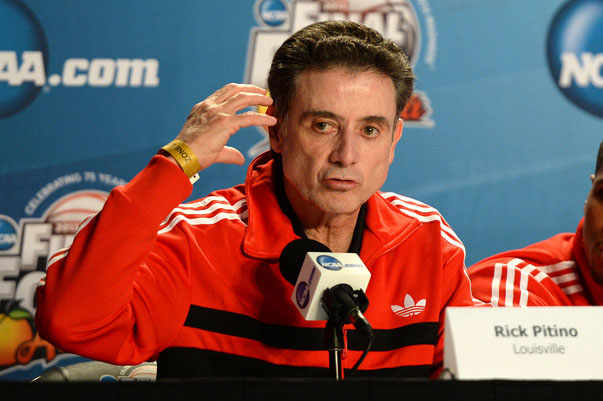 In June at the IU Tailgate Tour stop at Huber Farms in Starlight, Ind., Tom Crean mentioned the possibility of a future meeting with Louisville in the Jimmy V Classic in New York.
And in August, we learned that the Hoosiers had signed on to play in the 2014 version of the event.
At the time, Louisville's senior associate athletic director, Kenny Klein, said a report by The Indianapolis Star that the Cardinals would participate in the event was "premature."
Earlier today in a press conference, Louisville coach Rick Pitino confirmed that his team will indeed play Indiana in the 2014 Jimmy V Classic, which is set to take place on Dec. 9 at Madison Square Garden.
It will be the third straight season for the Hoosiers to play a game in the New York area.
In 2012-2013, the Hoosiers beat Georgia and Georgetown in the Legends Classic at the Barclays Center. This season, IU beat Washington and lost to Connecticut at Madison Square Garden. And next winter, Indiana and Louisville will meet for the first time since 2003.
Indiana will also play a neutral court game next season against Butler on Dec. 20 in the Crossroads Classic at Bankers Life Fieldhouse.
Filed to: Louisville Cardinals, Rick Pitino