What to Expect: Chicago State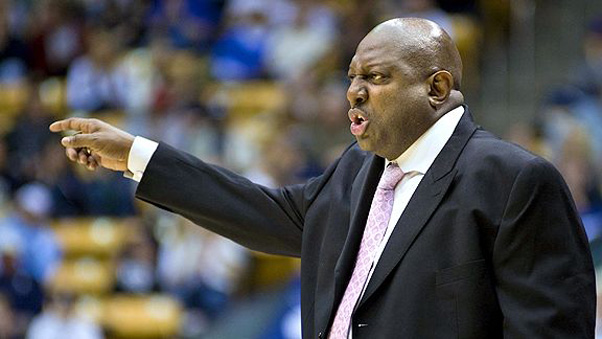 Indiana opens the 2013-2014 season on Friday night at Assembly Hall with Chicago State, a new member of the Western Athletic Conference.
The game will be broadcast live on the Big Ten Digital Network at 7 p.m. ET with Adam Cohen and Errek Suhr on the call and replayed Sunday night on BTN at 10:30 p.m. ET.
After an 11-22 season that included winning the Great West Conference Tournament and a loss to Illinois-Chicago in the College Invitational Tournament, Chicago State moves to the Western Athletic Conference this season.
The WAC, which was raided by conference realignment, is now a nine-team league in hoops that includes only one team that had a winning record last season in New Mexico State. Chicago State's 11 wins last season were more than its previous two seasons combined (10).
PERSONNEL
Entering his fourth season at Chicago State, coach Tracy Dildy (pictured) won't be short on experience. The Cougars return seven players who averaged 18 or more minutes per game, including Quinton Pippen, nephew of former Bulls great Scottie, and Matt Ross. Most projections have Chicago State starting five seniors.
The 6-foot-8 Ross, who averaged 10.1 points and 6.3 rebounds per game last season, posted an effective field goal percentage of 52.4 as a junior, a defensive rebounding percentage of 17.9 and a block rate of 3.8 percent. Pippen, who stands at 6-foot-4 and plays on the wing, was the team leader last season from behind the 3-point line with 68 makes (34.9 percent).
Others to keep an eye on include guard Jamere Dismukes, who posted an assist rate of 29.7 percent as a junior and can be disruptive defensively as well as guard Nate Duhon (4.2 percent steal rate) and Clarke Rosenburg, who hit 36 percent of his 3-point attempts.
A QUICK TEMPO-FREE GLANCE
When you finish 21-74 over a span of three seasons, there's really not much from an efficiency standpoint that is going to look good on paper. Chicago State ranked 181st last season from a defensive efficiency standpoint, but its offense was woeful (323rd nationally).
The Cougars managed just .91 points per possession and were one of the worst teams at getting to the line in the country with a free throw rate (FTA/FGA) of 24.6. That figure really hurt when you consider opponents got to the line at a rate of 48.1 percent.
Chicago State did manage to post a steal rate that ranked among the top ten in the country and a defensive turnover rate that was 21st nationally, but it was negated by constant fouling. Given the new rules emphasis on hand checking in college basketball, the Cougars could be in for a long night on Friday if significant offseason adjustments haven't been made.
WHAT IT COMES DOWN TO
Ken Pomeroy's prediction model likes Indiana by 23 points and gives the Hoosiers a 98 percent chance to win. Given the significant talent gap that exists between the two programs, this should be a good chance for a young Indiana team to get its feet wet to open the season.
Indiana's first three games are all against teams who finished last season outside of the top 225 in the KenPom ratings, which should provide Tom Crean the opportunity to tinker with lineups and distribute minutes evenly amongst rotation members.
QUICK FACTS ON CHICAGO STATE
Student Enrollment: 7,131
Established: 1867
All tempo-free stats from KenPom.com.
Filed to: Chicago State Cougars