2013-2014 ITH season preview: Illinois Fighting Illini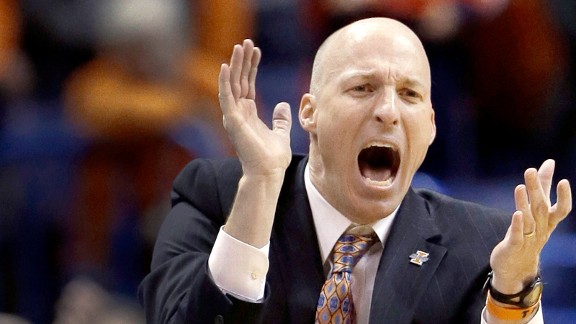 With the start of college basketball season on the horizon, we'll be taking a long look at the conference at large as well as Indiana's roster over the next month. Today, we close out our look at the Big Ten with the Illinois Fighting Illini.
One thing's for certain in John Groce's early Illini tenure: He's never short on histrionics. In a sport where coaches strut the sideline like a runway, Groce's facial contortions stand out.
But a more important, less superficial analysis of Groce's first full season in Champaign reveals one in which he didn't let the program slip. The team started out 12-0, which included a win over Butler for the 2012 Maui Invitational Championship. Illinois climbed as high as No. 10 in week seven of the Associated Press Top 25 poll. While the Big Ten season (8-10, tied-7th) was nothing more than average, the Illini did nip then-No. 1 Indiana at the other Assembly Hall. The team also made the NCAA tournament as a No. 7 seed after missing out in Bruce Weber's last season at the helm. It beat Colorado in the second round before falling to No. 2 Miami in a close game, 63-59.
And Groce's returns with recruits should give the Illini faithful some hope. It's been a super September. Class of 2014 standouts Quentin Snider (No. 37), a former Louisville verbal, and Leron Black (No. 39) both gave pledges to Groce this month. Both were also targets of the Indiana staff.
Groce also has made inroads into the tough world of Chicago hoops recruiting. A pair of Simeon pledges (Kendrick Nunn and Jaylon Tate) join the team this year. While they are no Jabari Parker, their former teammate who will lace up his shoes for Coach K this season in what's likely a one-and-done campaign, it's an important duo to set a climate that Groce can wrangle in kids from Chicago's south side. (Nunn, No. 56, in particular, has some skill.)  The Illini may not be the lead dog for Curie's Cliff Alexander, another Chicago product, but it bodes well that Groce and his staff are still in the mix as his commitment nears.
Despite the good recruiting vibes, replicating last season's success is no sure thing. For starters, Groce loses two high-volume scorers in Brandon Paul and D.J. Richardson. While it can be argued neither lived up to their full potential during their time in Champaign, they did account for nearly half (48%) of the team's possessions last season. Add in the loss of Tyler Griffey (16.5 possession percentage), and you're looking at a team that has some gaps to fill.
Tracy Abrams returns for his junior season and appears to be the de facto backcourt leader, as he averaged 3.4 assists per game a season ago. Nnanna Egwu returns for his junior campaign as well. Egwu was at times erratic in his play last season, but he has the tools to be a fearsome defender (1.4 blocks last season) if his game matures. Joseph Bertrand's senior season is on the horizon, and he should be a key contributor for the team as well.
Beyond Nunn and Tate, Groce also welcomes Malcolm Hill (No. 70) to campus, a holdover from the Weber era who could make some early noise. Austin Colbert (No. 127) and Maverick Morgan (unranked) round out a freshman group that should help ease the losses of Paul, Richardson and Griffey.
Bottom Line: Groce is building a solid foundation in Champaign. While it remains to be seen if this group of freshman can come in and fill the team's gaps, the Illini figure to finish somewhere in the middle of the pack of the Big Ten and potentially be in the mix for another NCAA Tournament appearance.
Quotable: "It means for Illinois now they have secured a commitment from a high-level player not only from the state of Illinois, but the city of Chicago. I think that possibly can open doors for future players. I think it's a great fit for Nunn because he'll be terrific in Groce's style of play. He'll be able to attack on the break, slash in the halfcourt and play on and away from ball screens. I think it's just a win-win situation for both of them." — ESPN recruiting coordinator Reggie Rankin on Nunn's commitment.
Filed to: 2013-2014 Big Ten preview, Illinois Fighting Illini